For the first time, Redemptorist priests celebrated a Divine Liturgy in Byzantine Rite in Bangkok, Thailand
Friday, 25 November 2016, 16:59
On November 20th, at the invitation of The Greek Catholic Society of Thailand, three Redemptorist priests came to Bangkok and celebrated a Divine Liturgy in Byzantine Rite. To the best of our knowledge, this is the first Divine Liturgy in Bangkok and the first public Divine Liturgy anywhere in Thailand!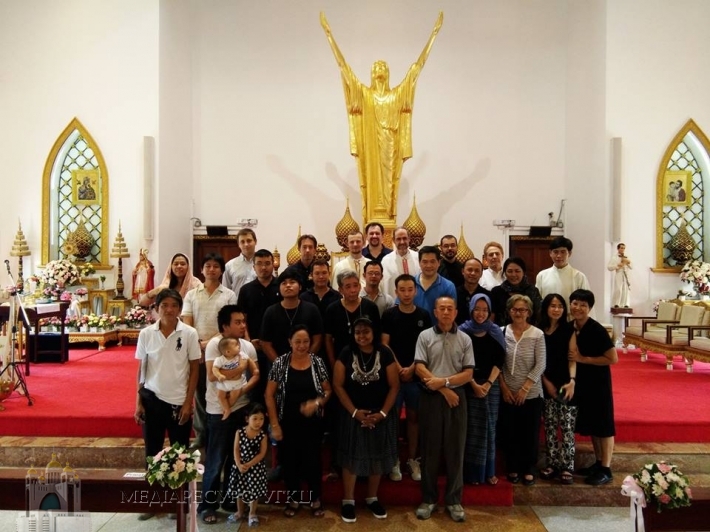 Through our online announcements and invitations, we had expected 10-15 people to come, but roughly 70 souls attended. Thais, Filipinos, Pakistanis, Europeans, Americans, and many others attended. We even had staff from the Ukrainian Embassy to Thailand.
Our community sincerely thanks Fathers Larry Kondra (Yorkton Province)and Fr. Andrij Rak (Lviv Province) for celebrating, and Fr. Ihor Kolisnyk (Lviv Province) and Brother Larry Lujan (Denver Province) for singing at this uplifting historic event. Special thanks also go to Bro. Ivan (from the Yorkton Province), K. Beer, K. Michael, and numerous others for their assistance with translation and many other tasks.
Submitted by Ryan Guo
Photos courtesy of Greek Catholic Society of Thailand
PUBLICATIONS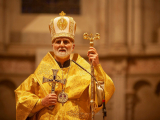 TUESDAY, JUNE 4 DURING HIERARCHIAL DIVINE LITURGY AT THE UKRAINIAN CATHOLIC CATHEDRAL IN PHILADELPHIA OVER 50 BISHOPS, WILL PARTICIPATE...
MEDIA