Freedom – to know who you are: how UCU students create "Free Space"
Saturday, 12 August 2017, 20:31
"Freedom is to know who you are", "Freedom is when you have your own opinion," "Freedom is to create." Old vinyl disks with such inscriptions one could see on the walls and doors of the houses in different Ukrainian towns. They are posted by young active initiative people, students of the UCU and other universities, who create the community "Free Space."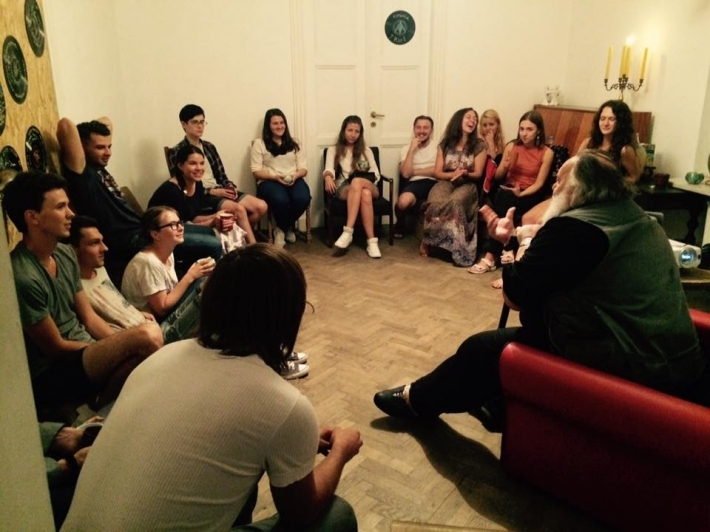 "Free Space" – is, so to say, the external collegium of the UCU. An old Austrian apartment on Pekarska, 13, which used to be a monastery of Fathers Orionists, recently has become а place of dwelling for students and a cultural hub.
The idea of "Free Space" was born 4 years ago, but it was completely formed in a year, and on February 14, 2014, the first meeting took place. The aim of the "Free Space" – to unite like-minded people, those who want to think freely, change something. Their emblem is a bird which symbolizes freedom.
When "Free Space" was established three years ago, it was the time of Maidan, and its ideas united the youth, which was not indifferent, even more. The initiative belonged to the students of the UCU and young active people Andrij Datskiv, Volodymyr Datstuk, Myroslav Lesyuk and others. One of the founders and the spiritual inspirator of the project, Pavlo Didula, was in the 15-th sotnya of self-defense at Maidan "Free People". This fact also to some degree inspired the name of the project.
In the framework of "Free Space" there is cultural exchange between various regions of Ukraine. The youth from Lviv joined the establishment of "Free Houses" in Kramatorsk and Slovyansk.
In the evenings during warm seasons on the large balcony of the "Free Space" in cozy atmosphere it's possible to watch movies. Also, there are various trainings, i.e. ethnographic and folkloric; workshops; meetings with artists, writers, public figures; parties and concerts.
Western Bureau of "Live TV" after the materials www. ucu.edu.ua
PUBLICATIONS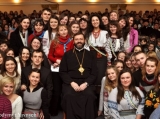 If, therefore, the Son sets you free, you will be free indeed. Jn 8:36
MEDIA