Head of the UGCC: SAVE MARIUPOL!
Friday, 25 March 2022, 15:19
"The City of Mariupol is covered with hundreds of lifeless bodies and thousands of people who no longer have anyone to turn to for protection. So today, I cry out, in the name of this heroic, dying city: Save Mariupol! Protect lives!" Such was the urgent message of the Father and Head of the Ukrainian Greco-Catholic Church, His Beatitude Sviatoslav, in his daily wartime address on March 24.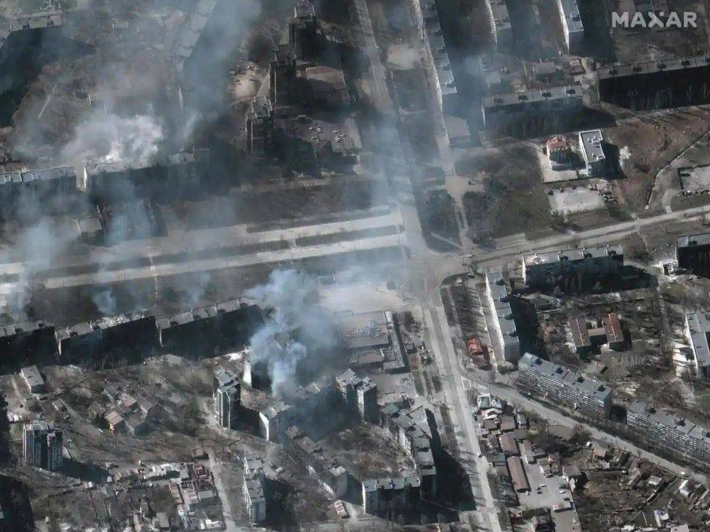 He noted that this day marked one month from the beginning of the terrible war against Ukraine, against the Ukrainian people. This war, which we call a patriotic war for the defense of our homeland, has already taken so many lives, and wrought so much destruction and devastation.
The hierarch described his meetings with our wounded defenders and his ongoing interactions with them. "My first impression," he stated, "which struck me deeply and remains in my heart, is that not one of them had a sad face. When I shook hands with them, each one, even despite his bodily wounds, was smiling, and told me about Ukraine's victory. And they all asked for prayers, that each one would be able to re-join their ranks and stand shoulder-to-shoulder with his fellow soldiers, both women and men, to defend our country."
"Their faces, their eyes, their pleas" continued the hierarch, "radiate with hope for all of us. This hope, that the truth will win, that even a wounded soldier can defend his country by his prayers, with his intentions, with his uplifting words of encouragement for those who are doubtful or confused."
His Beatitude Sviatoslav asked for prayers for all those who have been wounded in this war.
The Head of the UGCC once again appealed to all international heads of state, to leaders of religious communities, churches, and denominations, regarding the most troubling wound in Ukraine today: the city of Mariupol. "Today this city desperately needs humanitarian corridors. This city needs the help of the international community to break through and deliver needed humanitarian goods to those who today are slowly dying of hunger," emphasized the Head of the Church.
The UGCC Department of Information
PUBLICATIONS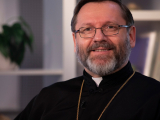 Glory to Jesus Christ! Dear Brothers and Sisters in Christ!
MEDIA