From the Head of the UGCC on the 118th day of the war: Ukraine, as in the days of Kyivan Rus, shields Europe from the invasion that brings death
Thursday, 23 June 2022, 16:35
We are sometimes like leaky bags into which the Lord pours out His grace, and we lose it. But when a person receives the gifts of the Holy Spirit, when she cooperates with divine grace, then she grows and matures. His Beatitude Sviatoslav, the Father and Head of the Ukrainian Greek Catholic Church said in his daily address on the 118th day of the war.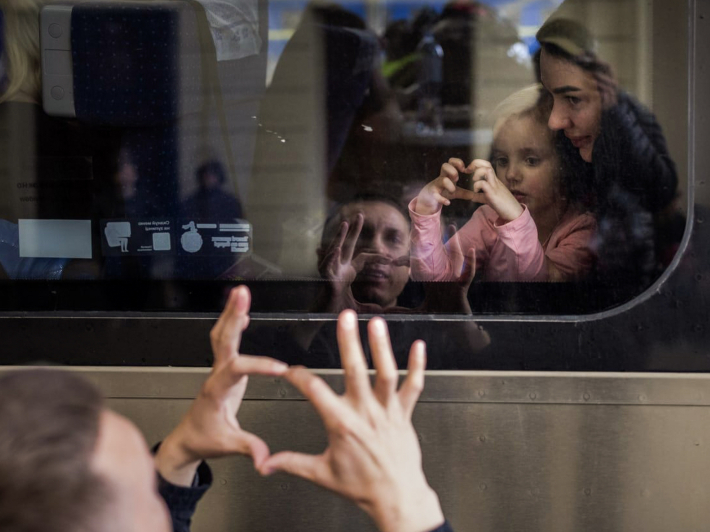 The Primate thanked the Lord and the Armed Forces of Ukraine that we have lived to this morning and seen the light of this day.
He noted that despite intense fighting and daily missile strikes on peaceful cities of our country, Ukraine is struggling. "Ukraine defends its dignity and independence, as it once did in the days of ancient Kyivan Rus. Ukraine, by the power of its spirit and its weapons, shields Europe, European values ​​from contempt, from destruction by the invasion, which brings death and destruction to our land," said the spiritual leader of Ukrainians.
On this day, the Head of the Church began a series of reflections on the fruits of the Holy Spirit. For seven days after Pentecost, the Primate reflected on the gifts of the Holy Spirit that He brings to a man.
The spiritual leader reminds us that the Lord does not want to throw anything at us. God's gift, he argues, must be accepted and cooperated with so that it becomes a reality in our soul, person, and in our lives. Because this gift is like a seed that must take root, grow and bear fruit. If a person does not pay attention to it, it can be easily lost.
His Beatitude Sviatoslav reflected on the fruit of the Holy Spirit, which is love.
What is the meaning of love as the fruit of the Holy Spirit? "Here is another aspect of true and genuine love. Love in its fullness leads to unity with the one you love. Love as the fruit of the Holy Spirit gives us the opportunity to live in God and with God, to be united with Him whom we love and who has loved us," said the spiritual leader.
The Head of the UGCC called on us to pray together that even in the midst of war, which is a time and space of lethality of hatred, we may be able to stand together with God in love, so that in fulfilling His will and commandments, we may invite him to our lives.
"Thus when we feel that we are united with God, then here we get a taste of eternal happiness, and then no external circumstances can change, steal from us what we have in our hearts," the Primate assumes.
The UGCC Department for Information
PUBLICATIONS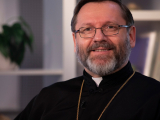 Glory to Jesus Christ! Dear Brothers and Sisters in Christ!
MEDIA