From the Head of the UGCC on the 69th day of the war: Ukraine is fighting for the truth received in the baptismal waters in the Dnipro River
Wednesday, 04 May 2022, 12:08
Today Ukraine is dying for the truth. Ukraine today is proclaiming this truth, which our Apostles Cyril and Methodius taught us, the truth which we received in the baptismal waters of the baptism of the holy Prince Volodymyr here in Kyiv in the Dnipro River. His Beatitude Sviatoslav, the Father and Head of the Ukrainian Greek Catholic Church, said this in his daily military address on the 69th day of russia's war against Ukraine.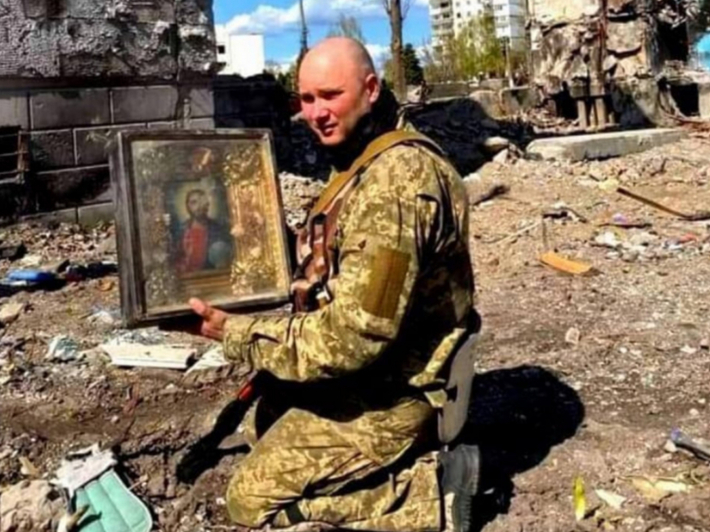 "Our people are bleeding… But Ukraine is defending the independence of the Motherland, and doing so quite successfully. We pray to the Lord so He might Himself defend Ukraine with His strength", the Primate said.
He noted that the enemy moves further with this rocket terrorism in Ukraine. "We all pray for the evacuation of civilians from Mariupol and thank God for every person saved", the Head of the Church emphasized.
On this day, His Beatitude Sviatoslav reflected on another Gospel Beatitude, which we in Ukraine are experiencing especially deeply these days. Christ says, "Blessed are those who are persecuted for the sake of righteousness, for theirs is the kingdom of heaven."
What is the truth spoken of in this Beatitude? "The Truth that makes us blessed when we are persecuted is the Lord Jesus Christ himself, who says of himself, 'I am the Truth, the Way, and the Life.' Precisely in His Resurrection this Truth is granted to us, to every human being, as the truth of our life in Christ", the spiritual leader reckons.
For Christians, he convinces, Truth is not something, but someone. The standard, the meaning of our life for us is the Son of God, who dwells in everyone who believes in Him.
"Persecuted for the Truth are those who have the courage to proclaim it, not to renounce it before the mighty of this world and do not exchange it for any mercantile interests or in search of an ordinary piece of bread", His Beatitude Sviatoslav assures.
"May this Truth, the Primate wished, be life-giving for us. No one can say that he has already grasped and recognized this truth. Each of us is called to strive for it. Growing in Truth makes us blessed. May this Beatitude in the post-truth world be the call and duty of every person who believes in Christ".
The UGCC Department for Information
PUBLICATIONS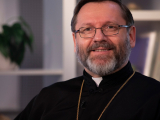 Christ is Risen! Dear Brothers and Sisters in Christ!
MEDIA