From the Head of the UGCC: The war showed who we are as Christians and who we are as politicians in Ukraine
Saturday, 02 July 2022, 16:56
When war is outside, when the people are going through such tragic circumstances, then it really turns out who is who. During the war, all masks dropped, all traitors were disguised. This was said by the Father and Head of the Ukrainian Greek-Catholic Church His Beatitude Sviatoslav in the Open Church program on the topic "Being merciful amid evil of war."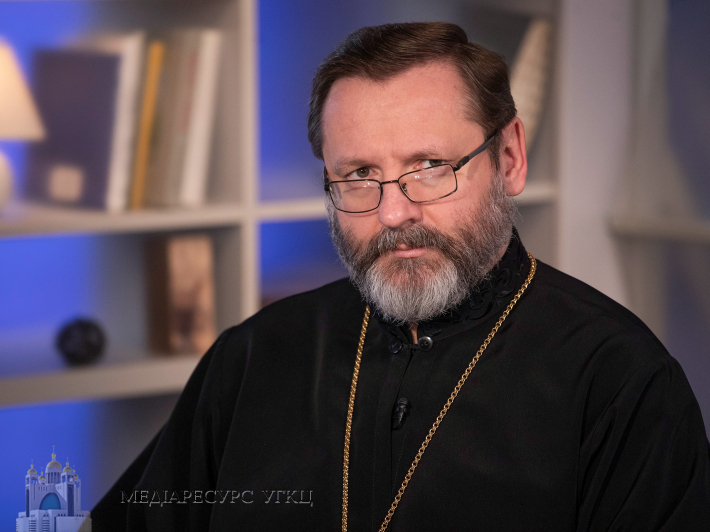 "But the whole depth of the heart of every good person was revealed. Then you could really see who loves Ukraine, whether it is all about good slogans only, good words and political ambitions only or true love for our Motherland, which we live in every day," emphasizes His Beatitude Sviatoslav.
The Primate convinces that regardless of whether there is war or peace, we must be Christians, be merciful.
Accomplishing works of mercy to those in need is something that is at the heart of the Christian faith.
And when you have to show who you are, noted the spiritual leader, Christians show that they are people of God's mercy.
"We not only believe in God's mercy, but also bear it. So if someone calls himself a Christian, yet closes his heart to people in need during the war, and is not moved by the footage of broken homes, wounded people, millions of refugees, then his Christianity is superficial, unreal," the Primate added.
The UGCC Department for Information
PUBLICATIONS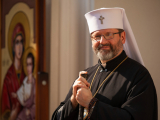 Today, we observe how different ideologies deny the right to life of a person in Ukraine. "Russkiy Mir" ideology, which justifies the denial of...
MEDIA