From the Head of the UGCC: Today, we have a unique chance to work to achieve the unity of the Church
Friday, 29 July 2022, 10:31
The Father and Head of the Ukrainian Greek-Catholic Church, His Beatitude Sviatoslav, noted this on July 28 in a live broadcast on Channel 5. The broadcast took place on the occasion of the Day of Ukrainian Statehood.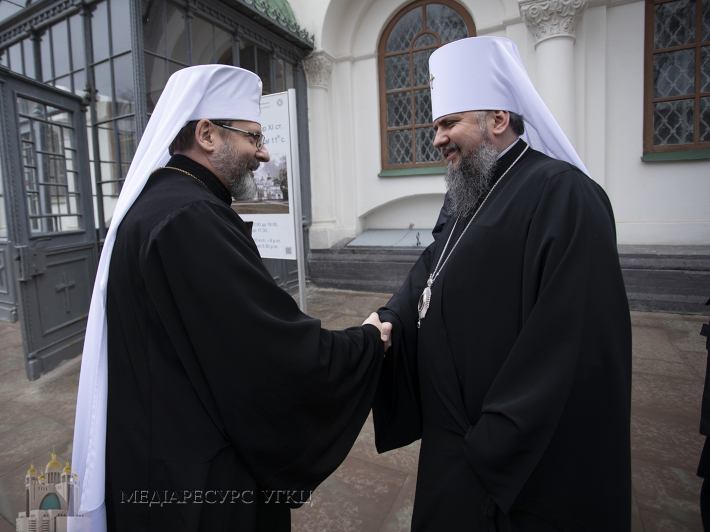 The Head of the UGCC emphasized that we can talk about unity in the shape of organizational design and in action. At the same time, he recalled the first informal meeting of the clergy of the UOC and OCU in the Cathedral of Saint Sophia.
"First of all, we must seek national unity at the human level," the Head of the UGCC is convinced. – Hence, to look for what unites us and does not oppose us at the church level. Therefore, today we have a unique chance; may God grant us not to lose it."
According to His Beatitude Sviatoslav, the unity of the Church is the task of both hierarchs and lay people. During mighty social upheavals, the demand from society for the unity of the Church is always intensified. For example, the Head of the UGCC mentioned the Revolution of Dignity, the beginning of Russia's war against Ukraine in 2014. "Then the people demanded church unity from the hierarchs, particularly, when it came to Orthodox brothers. It was difficult for people to understand how one and the other could call themselves Orthodox but mutually deny each other. That is why there is a public demand for church unity. God grant that the hierarchs of the Churches work according to this breath of the Holy Spirit. I see promising signs that it will be so."
The UGCC Department for Information
PUBLICATIONS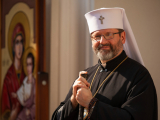 Today, we observe how different ideologies deny the right to life of a person in Ukraine. "Russkiy Mir" ideology, which justifies the denial of...
MEDIA