Greek-Catholics of Vyshnevo held a charitable auction for forced migrants
Wednesday, 29 November 2017, 20:39
November 26, 2017 parishioners of Saint Anna UGCC community of Vyshneve village, Kyiv region, with the support of "Caritas-Kyiv" held a charitable auction for the families of forced migrants from the cities and suburbs.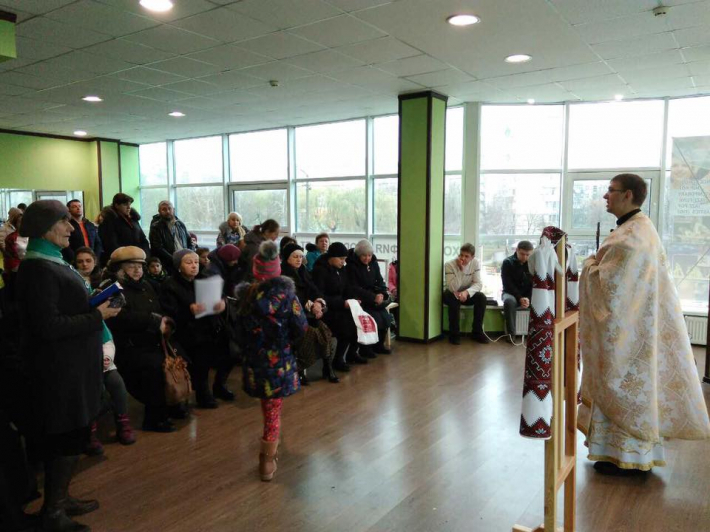 As informs a parish's press service, after the joint Divine Liturgy, led by fr. Volodymyr Malchyn, almost 30 families received sets of food and bedsheets.
"It's important that these people feel themselves like humans, not merely receiving aid", Svitlana Shemberko, referent of social service at the parish points out. – That's why we decided to make kind of a refreshment, so to get an opportunity to communicate closely and ask about their lives".
A lot of guests warmly recall when they were granted an aid in 2015 when it was the toughest time after moving to another city. Referring to the Gospel's parable about a neighbor, fr. Volodymyr said:
"Today's Gospel asks each of us: who is my neighbor? Commonly, when we hear about migrants, we assume that this is their own problems or someone else has to help them – government or social services…But as we've heard from the Gospel – it is a neighbor who needs our mercy in a particular moment, no matter what language he speaks or what Church he attends", the priest pointed out.
At the end fr. Volodymyr wished everyone to stand strong on their own two feet at this new place and later, with God's blessing, help those who will need us to be mercy".
Kyiv Archeparchy press-service
PUBLICATIONS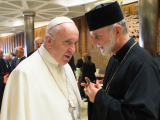 An unprecedented event took place in Rome on July 5-6. Desiring to demonstrate support for the Ukrainian Greek-Catholic Church at a time of...
MEDIA