Halifax Ukrainian Community Welcomes Patriarch Sviatoslav Shevchuk
Saturday, 21 October 2017, 20:36
The day after arriving in the UK, Patriarch Sviatoslav commenced his pastoral visitation in the Yorkshire town of Halifax.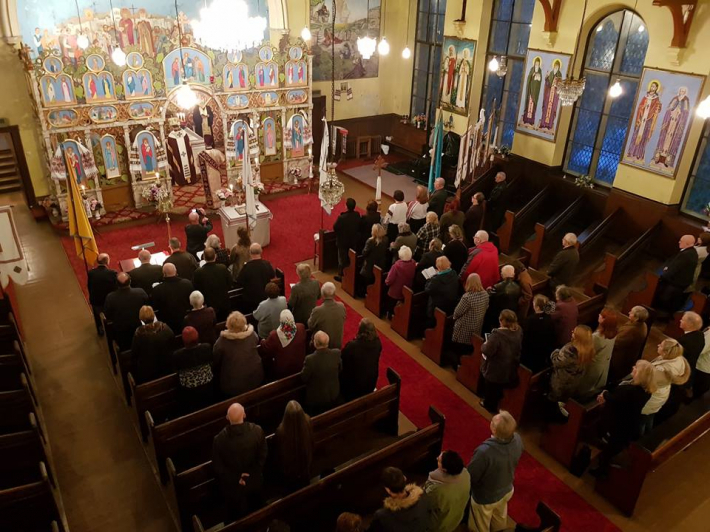 The pastoral visitation commemorates the 60th Anniversary of the establishment of the Eparchy, but also coincides with the 40th anniversary of the Halifax parish. Parishioners, and faithful from nearby towns, gathered at the Holy Protection of Our Lady (Pokrov) to greet and welcome the Father and Head of the Ukrainian Catholic Church to their parish. It was a historic occasion for the community, as not since the 1970s when Patriarch Josef Slipyj visited, has the Head of the Church served his faithful in Halifax. His Beatitude, in a comment to BBC Ukrainian, noted that he began his visit to the UK in Halifax to call attention to their needs.
Patriarch Sviatoslav; accompanied by Bishop Hlib Lonchyna, was received by the parish priest Rev Yaroslav Riy. Also in attendance was Rev Ewhen Nebesniak SDB, from the neighbouring Ukrainian parish of All Saints in Bolton, as well as the local Anglican vicar, Rev Kevin Barnard.

Patriarch Sviatoslav celebrated a "Moleben" to the Mother of God. During the homily, His Beatitude preached on the importance of trusting in the will of God for guidance not only in one's private life, but also in the life of the parish and community.
At the end of the service, all present received an individual blessing and the entire congregation was invited to the Ukrainian Social Club for a banquet and concert in his honour.
For more information regarding the UCC60 celebrations please contact:
Name: Myroslava Matwijiwskyj
Mobile: +44 (0)7595 896 781
Email: eparchy@ukrainianchurch.org.uk 
PUBLICATIONS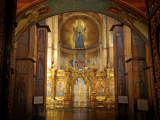 Dear brothers and sisters in Christ! Throughout our millennial history, our Church and our people have fully experienced in their bodies the...
MEDIA