Head of the Church rewarded the builders of UCU church with a patriarchal honor
Monday, 12 September 2016, 13:57
I want to express my gratitude to the builders of this church and those who were trying to help with this. You made a wise decision and wise investments what we are thankful for. I regret for not being able to thank and embrace you all in person.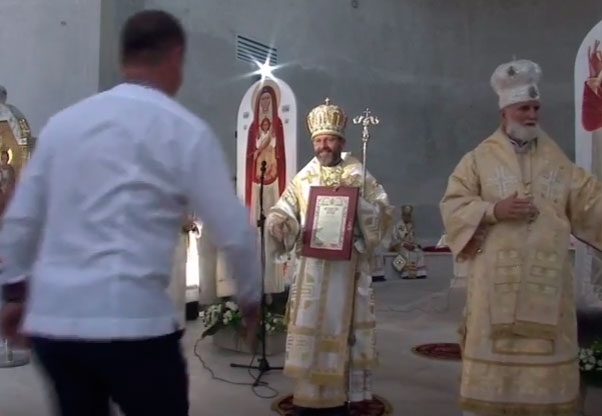 Head and Father of UGCC said at the end of Hierarchial Divine Liturgy on the occasion of consecrating University Church of the Holy Wisdom of God at the territory of UCU.
Later on the texts of Patriarchal honors were read and granted to the President of the University, Bishop Borys Gudziak, church's architect, Ivan Bereznicki and benefactor Myron Kindiy.
In the honour to Bishop Borys is said the following: "This church will take a prominent place in the mosaic of a sacral architecture of Lviv what is the sign of our endeavors to spiritual rise. I want to continue and finish all further works, so that the church becomes a reflection of God's glory here, on earth".
Head of Church thanks other builders of the church for their diligent work: "God is the only One who can count your works, so we thank Him for you and your serving, granting you to His holy care together with your further work, so it will be blessed, successful and peaceful. Accept our warm greetings today and wishes of abundant God's blessings, help of the Holy Spirit in all your beginnings, glorifying God and for the good of Church".
The UGCC Department of Information
PUBLICATIONS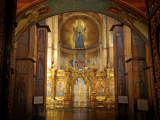 Dear brothers and sisters in Christ! Throughout our millennial history, our Church and our people have fully experienced in their bodies the...
MEDIA