Head of the UGCC: "An example of the Church of the Holy Sepulcher where everyone can pray is very important in the case of Sofia of Kyiv"
Friday, 16 August 2019, 14:10
I would like to mention the status quo that exists in the Temple of the Holy Sepulcher in Jerusalem. It is a holy place for all Christians. And today there is an algorithm to make it accessible to everyone. Father and Head of the Ukrainian Greek Catholic Church, His Beatitude Sviatoslav, said this in an interview with Censor.NET online edition.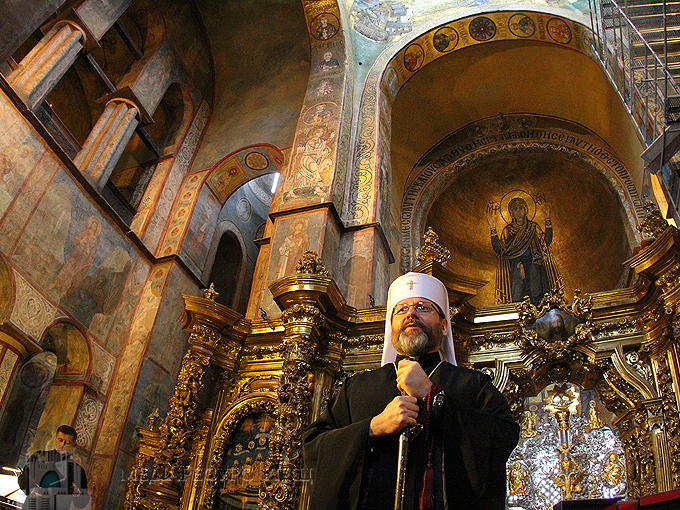 "No one can exclusively possess it - neither Catholic, Orthodox, Armenian, nor Coptic. The temple is open to all. I think this example of Jerusalem is very important for Kyiv, which is often called "the second Jerusalem," added the Head of the UGCC.
The Head of the Church noted that the UGCC had not withdrawn its request to pray in Sofia of Kyiv. "Saint Sofia is our mother cathedral. And it was a certain discovery for the Ukrainian society that the UGCC also has to do with Sofia of Kyiv. It is the mother church for all branches of Ukrainian Christianity, all children of the Kyiv Church of Volodymyr's Baptism. Exclusive possession of this temple by only one part of the once united and now divided Church of Kyiv is irrelevant and even dangerous," says His Beatitude Sviatoslav.
He added that the UGCC is not against that this temple will be open for worship. "But we want the Ukrainian society to realize that it is a shrine for the whole nation," said the Primate.
His Beatitude Sviatoslav also stressed that the Church respects the voice of art conservators and lawyers with great respect and obedience. "Today, this temple is the property of the Ukrainian state, which has a duty to preserve it. And it is obvious that when it comes to the opening of the temple for worship, it is the art specialists and those responsible for preserving this shrine who must denote the conditions and rules, and we must obey them. Today we were told that services cannot be held there because Sofia is closed for restoration. It is our common interest to preserve the millennium temple with its magnificent mosaics and frescoes," said the Head of the UGCC.
The UGCC Department for Information
PUBLICATIONS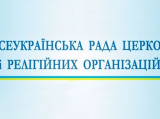 The All-Ukrainian Council of Churches and Religious Organizations appeals to all those in whose power and competence to cease fire and...
MEDIA