Head of the UGCC: I thank all of you who so strictly follow the rules of the quarantine
Monday, 06 July 2020, 13:21
His Beatitude Sviatoslav thanked those who follow the rules of quarantine. In his speech at the end of the Divine Liturgy in the Patriarchal Cathedral of the Resurrection of Christ on Sunday, July 5, His Beatitude, in particular, stressed the importance of wearing masks, disinfecting hands, and maintaining social distancing.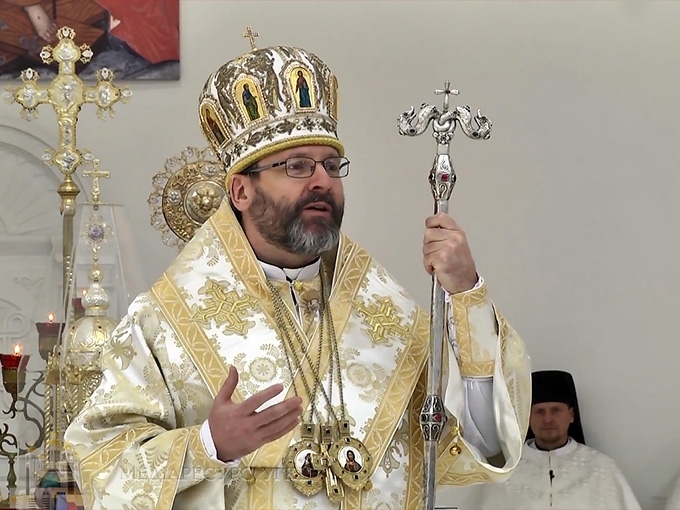 "Let me sincerely thank all of you for the fact that today we could still rejoice in praying together," said the Head of the Church, addressing the faithful.
Expressing gratitude for the observance of the quarantine rules, His Beatitude Sviatoslav noted that nowadays wearing a mask is a sign of respect for another person, for his life and health. "Thank you very much to all those who are wearing these protective masks in the church today. Thank you for keeping a social distance, disinfecting your hands with the sanitizers at the entrance to the church," the Bishop emphasized.
"May the Lord God grant us all good health during such a difficult time which tests our discipline, our Christian and national consciousness," the Head of the Church wished at the end of the prayer.
It should be recalled that the UGCC Anti-Crisis Center has recently published Liturgical Recommendations for the Time of Pandemic
They include rules for personal hygiene, behavior in the church, the way of administering the Holy Sacraments, worship, pilgrimages, etc. The recommendations are not binding but advisory. Their observance, as noted in the Anti-Crisis Center, testifies to the responsible attitude of Christians to the new challenges.
The UGCC Department for Information
PUBLICATIONS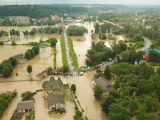 Your Graces and Excellencies, Very Reverend and Reverend Fathers, Venerable Brothers and Sisters in monastic and religious...
MEDIA