Head of the UGCC in Ivano – Frankivsk: "Today I saw a child previously thrown away in the garbage"
Thursday, 02 June 2021, 00:10
I want everyone to hear about the value of a life of a child. Such an appeal Head and Father of the UGCC made on World Children's Day during the briefing in the Children's hospital in Ivano – Frankivsk.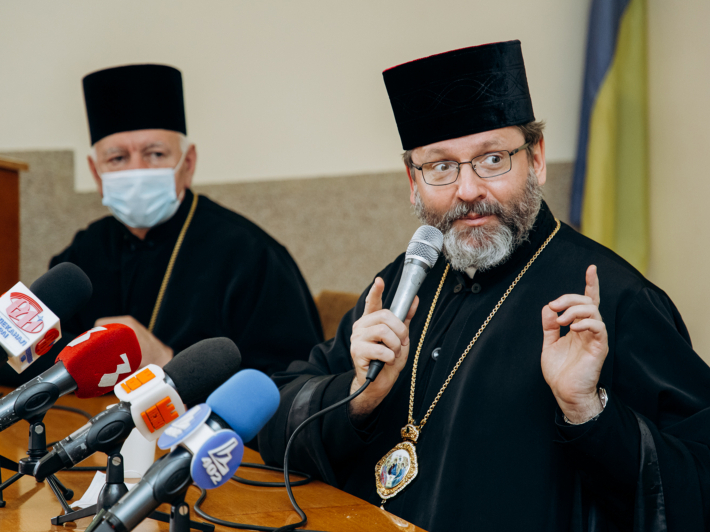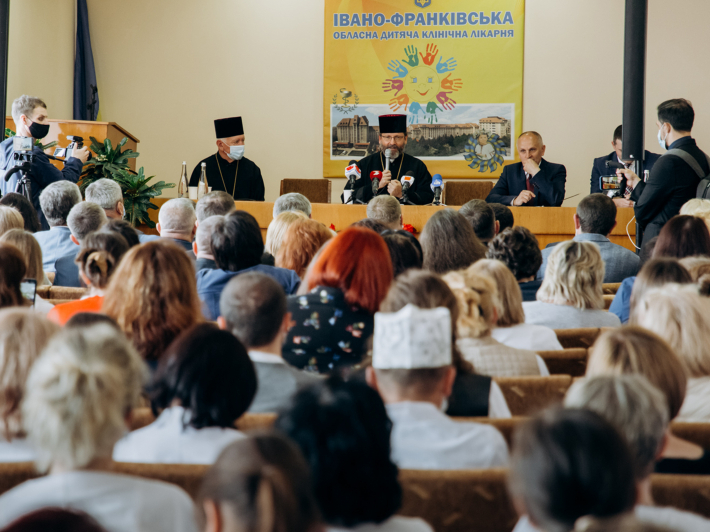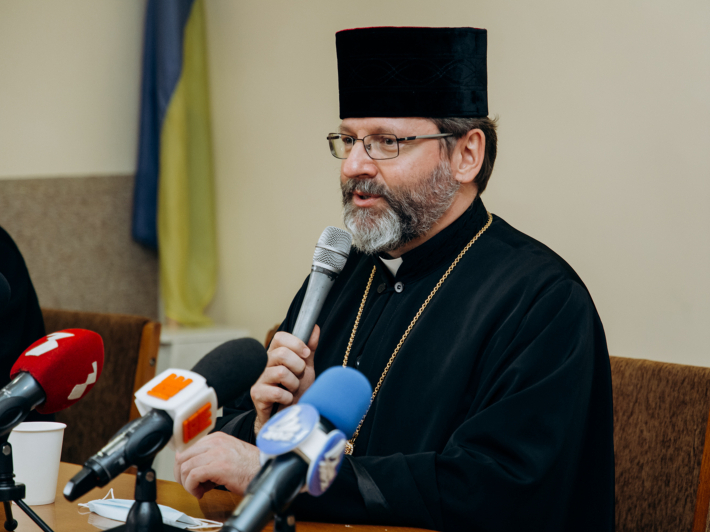 "Passing by the wards I was asking myself, what Church can do so that contemporary culture and modern world feel the value of people's life? Seeing how human life, unfortunately, is being depreciating.
Head of the Church emphasized that, first and foremost, he would like to draw public's attention, together with the world and Church to the problem of children's health and life.
"A child with some disabilities or even the hardest ones has a right for life and health. None of us can take a responsibility to decide who will live and who will die. The value of human life is above all", mentioned His Beatitude Sviatoslav.
He told that there are many buried children in Roman catacombs. "Once I thought that the problem was hidden in high child mortality. I was proved wrong. The point is that according to Roman culture the life of a child was worth nothing. If the child was partly disabled, they were just thrown away, whereas Christians picked them up, took care of them and, when it was necessary, – buried them, even when children were not baptized. That is why there are so many burials of little children among Christian cemeteries of first centuries of Christianity", told Head of the Church.
Another thing which His Beatitude underlined is that the state needs a special attention and politics in order to support a Ukrainian family. "The subject of the family within structures of legislative power is only under the responsibility of the Ministry of Social Policy. But we do not have a separate executive authority to arrange family policy. Today I saw a child who was thrown away in the garbage. This news broke on the wires around Ukraine. How? Someone threw a child away in the garbage? We must draw public's and government's attention to the need of installing a separate state policy on supporting the family", the Head of the Church emphasized.
His Beatitude Sviatoslav also shared his dreams about Ukraine signing a contract with Vatican Children's Hospital (Bambino Gesù), since a lot of Ukrainian children "are knocking down doors" there.
As Head said he had already discussed this issue with Denys Shmyhal, the Prime Minister of Ukraine, assuming that some steps would be taken.
One more initiative which Church might undertake is to organize volunteers around. "And they already assist your hospital. I was pleased to meet them on the staircase of the Oncology Department. All structures of Church social services are at your disposal. Social service, diakonia is the manifestation of faith", added the spiritual leader.
Besides, he highlighted medical chaplaincy. As for him a service of a medical chaplain is not just a divine service. He needs to stand next to those who found themselves in unfavourable circumstances. It refers to the sick, their families and all doctors.
The UGCC Department for Information
PUBLICATIONS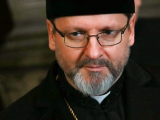 Glory to Jesus Christ! Dear Brothers and Sisters in Christ!
MEDIA