Head of the UGCC in Warsaw: The Kremlin supports populists and provokes hatred in Europe
Friday, 16 March 2018, 19:33
The politics of populism is blind and short-sighted, since it creates a good ground for provocations and radical slogans. Russian aggressive propaganda, which led to the annexation of the Crimea and causes the death of people in Donbas as a result of the war, supports populists and provokes hatred in various parts of Europe.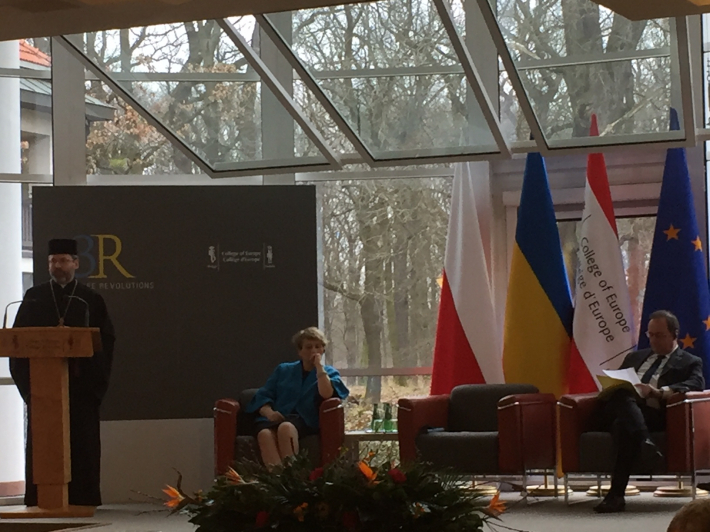 This was stated by the Father and the Head of the Ukrainian Greek Catholic Church His Beatitude Sviatoslav in his speech "The Role of the Greek Catholic Church in the Transformation of Ukrainian Society" during the conference in Warsaw "Revolution, War and Its Consequences" on March 16, 2018.
"The great problem of today's politics," the Primate believes, "is the populism that causes the lowest instincts based on hatred and struggle. This style is a great threat, because it's not about truth and social wellbeing, but about provoking tensions and conflicts which aim to preserve power. "
In his view, the Kremlin finances extreme nationalists and supports conflicts. "He does this in Ukraine and Poland, as well as in France and Greece. You can clearly see this on the example of the anti-Ukrainian actions that have recently appeared in Poland, initiated from the same source as the war in Donbas. Hatred, falsehood, manipulation of facts are the main tools. This should be countered for sake of understanding and reconciliation between peoples," said His Beatitude Sviatoslav.
The Head of the UGCC expressed the conviction that the one who is involved in dialogue and strives for consent, is not weaker than his attacker. On the contrary, those who support peace even before the war, can not only win this, but also win over the cause that leads to this war.
Department of Information of UGCC
PUBLICATIONS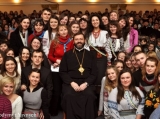 If, therefore, the Son sets you free, you will be free indeed. Jn 8:36
MEDIA