Head of the UGCC on Independence Day: Let's thank today our military, our guardian angels of Ukraine
Sunday, 25 August 2019, 18:37
Remembrance of the people who gave their lives for Ukraine should be an integral part of the Independence Day celebration. It is also important to pay attention to those who were wounded and who suffer physical suffering for Ukraine. Father and Head of the Ukrainian Greek Catholic Church, His Beatitude Sviatoslav, said this in an interview with Live TV on the eve of Independence Day.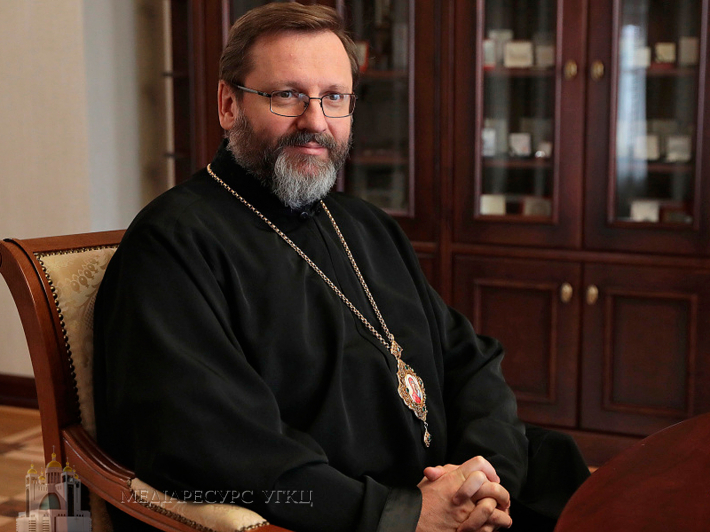 "I would not," said the Primate, "to join the debate whether we need a parade or not, but we need to respect our military. Those men and women who defend our independence, our peace within the country, must feel that the people respect them. And we have to feel that we can still count on our defenders and that the strength of the Ukrainian army is increasing today."
According to him, the military is an indispensable attribute of an independent state, as is the emblem, flag or Ukrainian national coin.
"Today, together, let us thank our military, our guardian angels of Ukraine, who give their lives for protecting state sovereignty, for standing on the guard of the modern free Ukrainian state," called His Beatitude Sviatoslav.
"Once again, Ukraine is being born in pain… I think it is very important for us all to be together in both pain and joy, both in defense of the Ukrainian statehood and in its affirmation. I think everyone today must understand that the fate of our country is our personal responsibility and we cannot avoid it, we have no right to do so. Because such an escape from reality, an escape from the protection of one's state will be nothing more than a kind of desertion," said the Primate.
The spiritual leader of the Ukrainians expressed his hope that a good example of heroic protection would serve as an example which everyone will follow in their place.
The UGCC department for information
PUBLICATIONS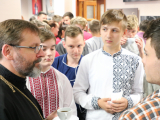 Today, more than ever, is the time for your boldest dreams: to tame the universe, to find a cure for cancer, to conquer epidemics, to build a just...
MEDIA