Head of UGCC about corruption: "Corruption emerges in a country when big business and authority coalesces"
Sunday, 07 January 2018, 21:58
Convergence of money and power is the bitterest grief of Ukraine, as people feel themselves as kind of a supplement. Business and authority treats people as a resource only, labor power which doesn't need to be paid fairly. Or, likewise, they consider people being their actual electors who will help them to gain power.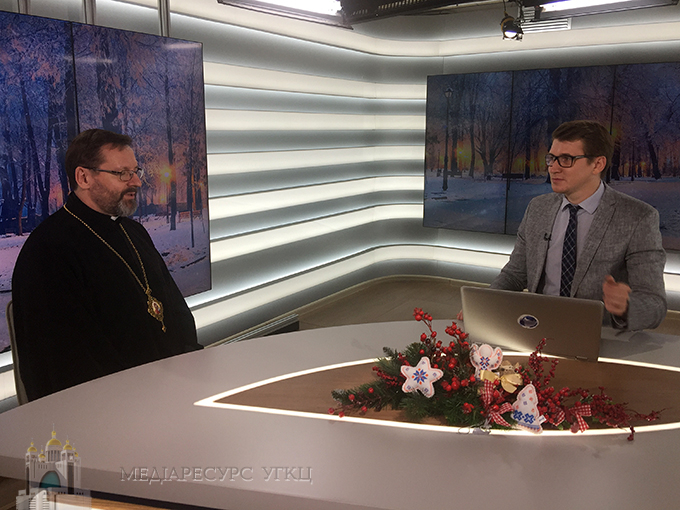 No one cares about people themselves as well their well-being, though. In fact, the situation in Ukraine is equal to immoral and corrupting relations what is peculiar to the post-soviet space.
His Beatitude Sviatoslav, Head and Father of UGCC spoke about it at live program "Vasyl Zyma Big Broadcasting", "Espresso" TV channel on Dec 5th, commenting on a problem of corruption in Ukrainian society in the spotlight of a Church view of this problem.
The Major Archbishop suggests to consider this problem in two aspects: personal and social. "The first scale is about a personal life and personal moral. Anti-corruption rule here sounds like this: "I neither give, nor take bribes". However, it's not that easy as we have to go against the grain. Today our Church is developing an anti-corruption pastoral care so we can fight against corruption, which surrounds us, on the personal and cultural level", said Head of Church.
As he believes, it's still actual for Ukrainians a teaching and thought of Benedict XVI. In far 2009, when the world was suffering from world's financial crisis he wrote his encyclical "Caritas in Veritate" ("Charity in Truth"). This document explains that, in order to understand the problem of corruption, we have to imagine a system of three players in society.
"The first subject is people who are a source of power. The second player is a state and state institutions. Finally, the third one is a free market, business, in other words. If this tringle functions in a democratic country and each of its subjects adheres to proper moral norms, the society of it is fair, with all chances to overcome corruption", the Major Archbishop of Greek Catholics assures.
"There is impossible to designate one person and accuse her in all terms of corruption system in a country. It is an imitation of a fight against corruption. We really ought to realize the moral rules of how society functions and crave for a healthy way of living", encouraged His Beatitude.
"I think that Christmas is exactly a time for us to reveal the importance of a human. Because until the human's life is nothing more but a consumption product or a bargain case – this kind of relations will go through crisis and democracy will be destroyed", Head of Church summed up.
The UGCC Department for Information
PUBLICATIONS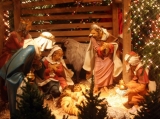 Christ is Born! "Today Christ is Born of the Virgin in Bethlehem. Today, the eternal One has a beginning, today the Word becomes...
MEDIA