Head of UGCC at Three Holy Hierarchs Seminary consecrates hall in honor of Pope Francis
Wednesday, 12 February 2020, 19:47
Extreme individualism in Ukraine has its own peculiarity. After years of collectivization, when we were told that the collective was more important than the individual, today we see a certain reaction and an attempt to separate ourselves from everyone and everything.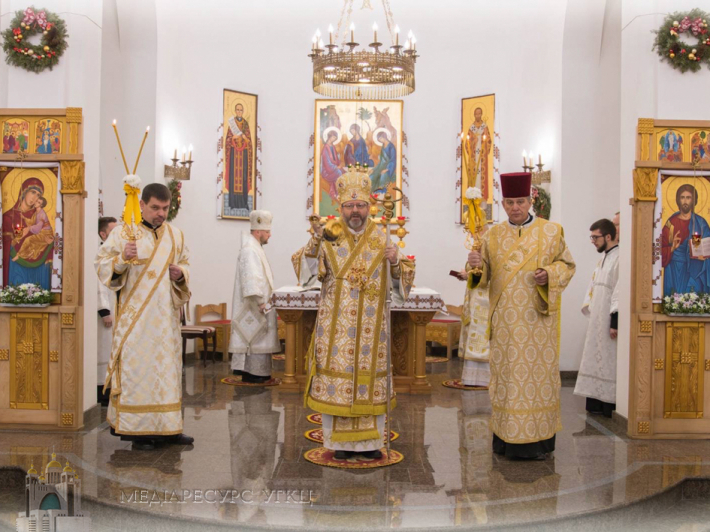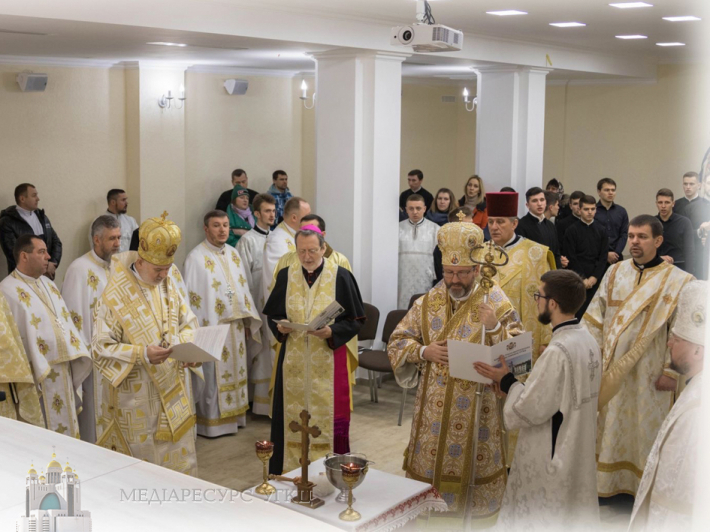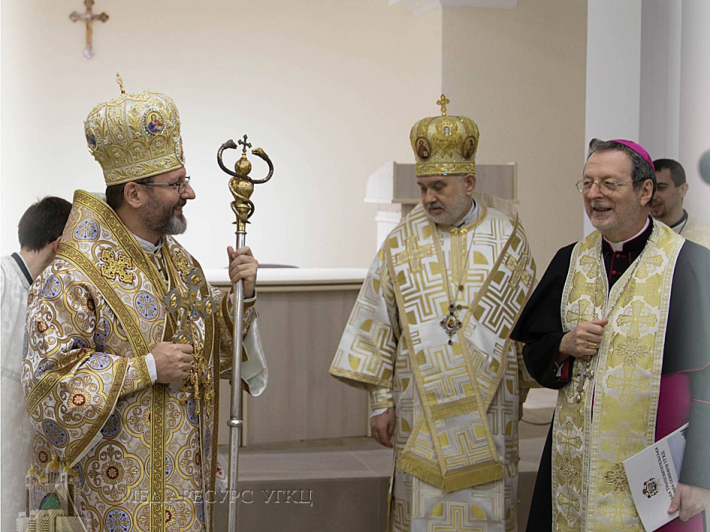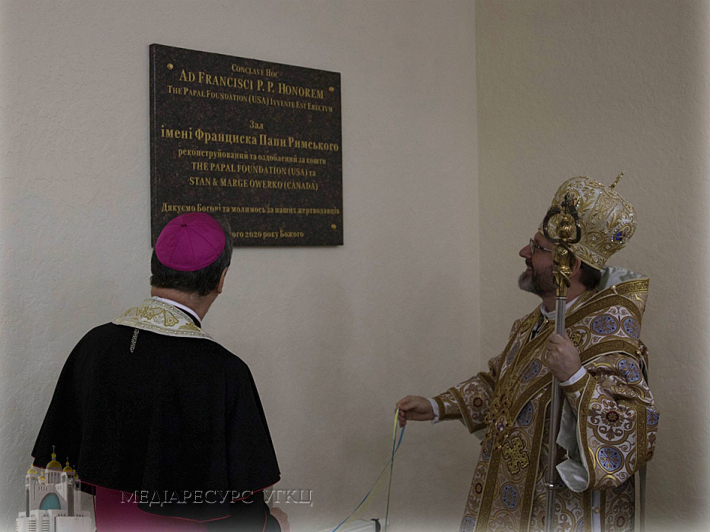 The Father and Head of the Ukrainian Greek-Catholic Church His Beatitude Sviatoslav expressed this opinion during the celebration of the tenth anniversary of the Three-Hierarch Theological Seminary in Kniazychi, which was restored by His Beatitude Lubomyr Husar.
Therefore, in his opinion, it is so important to celebrate the Feast of the Three Saints so that through the power and action of the Holy Spirit we can learn to live together, to build a common good ...
During the sermon, His Beatitude Sviatoslav told that today the Church celebrates the great Feast of the Three Holy Hierarchs: Basil the Great, Gregory the Theologian and John Chrysostom.
According to him, the point of establishing this holiday is that we celebrate these three saints together. "One of the first who could go deep into the threefold divine nature was our glorious Basil the Great," said the Primate.
In the Holy Trinity, according to the preacher, the truth is revealed to man. Basil the Great says that man is created in the image of the Trinity. And in God, we are given the highest level of divine freedom as the sons of God," said the Head of the Church.
Gregory the Theologian tells us that the names of the persons of God - the Father, the Son, and the Holy Spirit - are the names of the relationships that they build between themselves. "Each of those Divine names," said His Beatitude Sviatoslav, "reveal to us the mystery of the relationship between them."
According to him, a person can know himself only when he/she meets another person. "When you live only for yourself, you will forget who you are, you will be lost, you will become an anonymous consumer in this created world," said the Primate.
The bishop added: "John Chrysostom tells us that the community of Christians, our parish, our Church is an icon of the Holy Trinity. Together we are called to create a united community, a single Church as an icon of the one God who is revealed to us in the Most Holy Trinity."
The Head of the Church thanked God for the ten years since the seminary was renewed, as well as Pope Francis for the special gift he had made for the seminary.
After the Liturgy, His Beatitude Sviatoslav consecrated the seminary hall and gave it the name of Pope Francis. Until now, there was no room in the seminary where the seminarians could gather together.
The UGCC Department for Information
PUBLICATIONS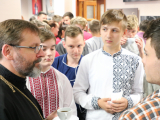 Today, more than ever, is the time for your boldest dreams: to tame the universe, to find a cure for cancer, to conquer epidemics, to build a just...
MEDIA