Head of UGCC awarded CO Renovabis with a Certificate on 25th anniversary of their foundation
Saturday, 29 September 2018, 22:08
Head and Father of UGCC His Beatitude Sviatoslav awarded Dr. Christian Hartl, head of Charitable organization "Renovabis" of the Catholic Church to help people in Eastern and Central Europe on their 25th anniversary of foundation with a Certificate of appreciation.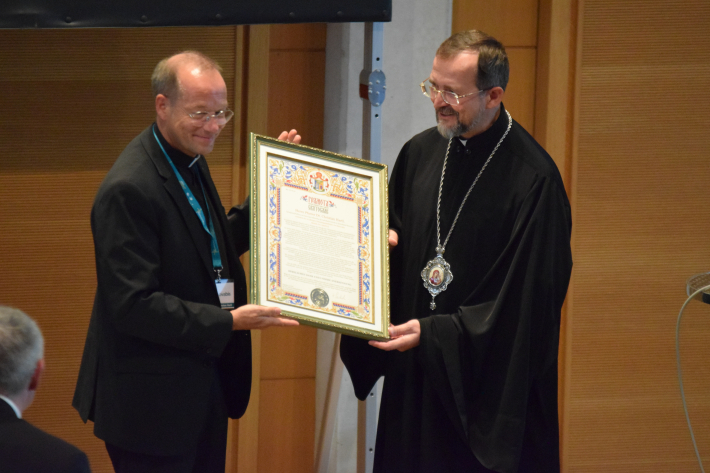 In the text of the Certificate Head of Church on his own behalf as well as on behalf of the Synod of Bishops expressed his deepest appreciation for a longstanding and fruitful work of this organization.
"First of all, we express our gratitude today to the German Episcopal Conference, which called "Renovabis" to life half a century ago. Realizing the need and necessity to support believers of Catholic Church and commonly Christians, who in previous century went through rough oppressions and persecutions of Communist state, bishops decided to establish this kind of charitable organization", is said in the text of the award.
This intention, inspired with the Holy Spirit, as it is believed to be according to UGCC, became a remarkable sign of solidarity particularly with Ukrainian Greek Catholic Church, which had just emerged from the catacombs and started reviving its structures and pastoral service.
UGCC also express their gratitude to all chiefs and employees of "Renovabis", former and present ones, who undertake this noble mission, and all indifferent German Catholics, who, for the last 25 years have been supporting Catholic Church at post-soviet space with their prayers and generous donations.
With a unique Certificate Head of UGCC awarded highly esteemed Mr. Joachim Sauer. "Your deep-rooted work in "Renovabis" brought numerous gifts. Expressing this brotherhood love to Ukraine, you brought a lot of goodness and truly became one of us. With your frequent visitations, endorsement of our projects and sincere friendship you show that destiny of our Church and Ukrainian people is important for you", the Certificate says.
The UGCC Department for Information
PUBLICATIONS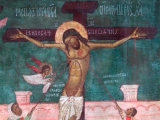 "Open to me the doors of repentance, O Giver of Life. As we worship in Your temple this morning, teach us how to purify the temple of our...
MEDIA