Head of UGCC congratulates Pope Francis on the anniversary of priesthood
Sunday, 15 December 2019, 16:28
On December 13, 1969, Jorge Mario Bergoglio, 33 years old, was ordained a priest. He celebrates his 50th anniversary of priestly ministry as the Ecumenical Bishop, and his main message to the world is the mercy of God toward man.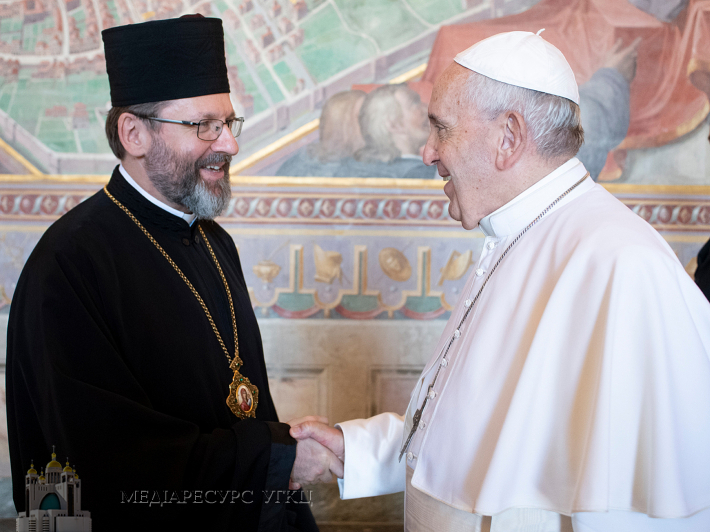 On this occasion, His Beatitude Sviatoslav sent a letter of greetings to the Holy Father, in which he also thanked for the "closeness and support of the UGCC". The Head of the UGCC referred to the personal example of the then Cardinal of Buenos Aires for the young bishop from Ukraine, recalling his first own experience of episcopal service. He also thanked the Pope for his continued support for Ukraine, shown through concrete acts and initiatives: "Your continuous support for the Ukrainian people during the last five years of our great suffering, caused by Russian aggression, inspire hope and fill us with spiritual strength."
In his letter, His Beatitude Sviatoslav also recalled the figure of Bishop Stepan Chmil': "We feel the special blessing of God that it was the Ukrainian priest who had made an important contribution by the route of your priestly calling. It is from you, Holy Father, that we have learned of this special connection with Bishop Stephan Chmil', a man who 'did much good for you' and from whom you received 'the living testimony of faith in the horrific atheistic persecution of the last century.'"
Secretariat of the Head of the UGCC in Rome
PUBLICATIONS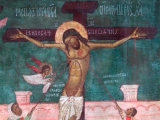 "Open to me the doors of repentance, O Giver of Life. As we worship in Your temple this morning, teach us how to purify the temple of our...
MEDIA