Head of UGCC encouraged faithful to reading "Precept" of patriarch Josef and rewarded with medals institutions left in inheritance by him
Friday, 17 February 2017, 11:19
To honor patriarch Josef Slipyi means to know and share his heritage. I encourage the faithful of our Church to read "Precept" by patriarch, so it might become a manifesto, a road map of UGCC life in a modern society.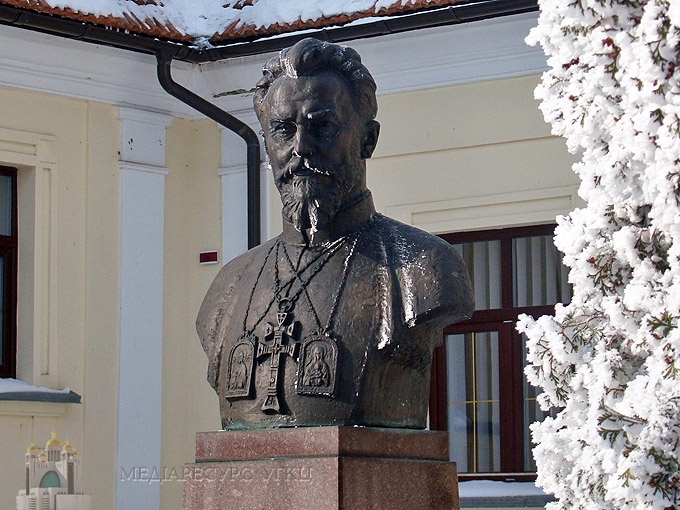 Head and Father of UGCC His Beatitude Sviatoslav said at the end of Divine Liturgy on occasion of 125th birthday anniversary of patriarch Josef Slipyi in Zazdrist, Ternopil region on 17th of February.
Head of Church rewarded with patriarchal medals some institutions which we inherited from patriarch and what is an embodiment of his Precept, his idea, his thoughts, his spirit. "On his arrival to Rome he established UCU there what was called to preserve a Christian soul of our people. So, with this patriarchal medal I reward Ukrainian Catholic University which was restored and works successfully in Lviv. I give it into hands of its president, bishop Borys Gudziak, a man who restored it", His Beatitude said.
According to Head of Church, patriarch lived all his life as a citizen of USRR without having another passport, as he always wanted to come back. "He didn't want freedom for himself without freedom for his Church. He was evicted from Soviet Union, however he was always thinking about his homeland and its people. To avoid a confiscation of everything he had acquired, patriarch established an organization in Rome, which looked after what he had left in inheritance for his Church. So, I also want to reward with this medal "Saint Sophia" community with fr Marko Semehen as its president and son of this Ternopil land. This medal is some kind of a deposit, as Community plays a significant role – modernize and find itself in a Church life so patriarch's idea might be successfully implemented", His Beatitude Sviatoslav outlined.
As it is known, Community of Ukrainians Catholics "Saint Sophia" has different branches around the world. Thus, Head of Church also distinguished mission in USA, because "this mission looks after family house of patriarch, where is also founded an intellectual scientific centre of studying and popularization of his inheritance". "Owing to the Community of Ukrainians Catholics of Saint Sophia in USA, every year English summer school for children is held in Zazdrist to learn more about Josef Slipyi.
At the end His Beatitude Sviatoslav thanked priest and nuns of OSBM for taking care of patriarch's family house.
After the closing word of Archbishop Vasyl, Metropolitan of Ternolpil, Head of Church greeted Archbishop Ihor, Metropolitan of Lviv on occasion of his 1th anniversary of episcopal ordination.
The UGCC Department of UGCC
PUBLICATIONS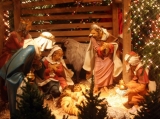 Christ is Born! "Today Christ is Born of the Virgin in Bethlehem. Today, the eternal One has a beginning, today the Word becomes...
MEDIA