Head of UGCC greeted Moysey Fishbein with his 70th anniversary
Friday, 09 December 2016, 11:36
Father and Head of Ukrainian Greek Catholic Church His Beatitude Sviatoslav sent a congratulation letter to Moysey Fishbein, member of Ukrainian center for International PEN-club and National Writers' Union of Ukraine, prizewinner of honour of blessed Omelian Kovch, on occasion of his anniversary.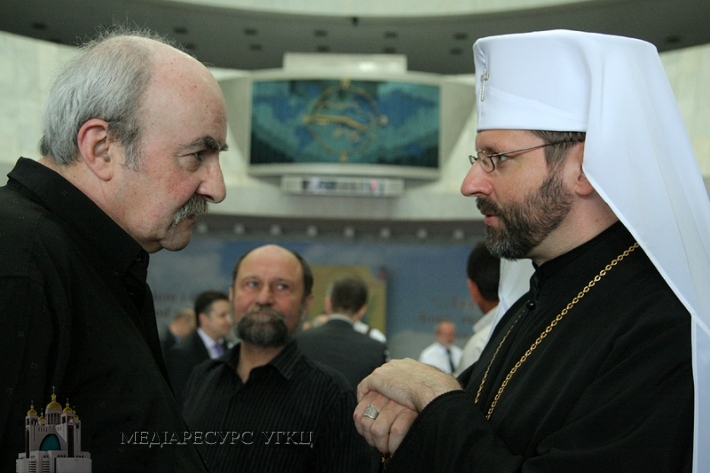 "You are celebrating this jubilee surrounded by thankful people, possessing a huge creative achievement what can be bravely divided into more than one life. Your work has become a significant contribution to the golden fund of national literature. A poet who glorifies freedom of a human's will in his works, a translator acknowledged world-wide, public figure who always has a strong position and speaks bravely about the drawbacks of a social life for its curing… It is not a complete list of your merits", is said in the letter.
Head of Church said that Church highly appreciates his grueling work of the poet, defending Ukrainian literature, culture and language.
"Thank you for responding to the social initiatives of our Church and show a huge respect to a person of our forerunner – metropolitan Andrey Sheptytsky", Head of UGCC pointed out.
"In this short salutation, - His Beatitude Sviatoslav writes, - is hard to count all your achievements and good deeds, thanking properly for them. So, we give it to a merciful God, since He is the only one who remembers an age of everyone and reward us with His abundant gifts. May your thankfulness be a recognition of your successful activity and inspiration for new achievements. May they always be for the sake of welfare and glory of our nation".
"Accept my sincerest greetings for generous and long years of life, full of God's peace!", Head of UGCC wished Moysey Fishbein.
Department of Information UGCC
PUBLICATIONS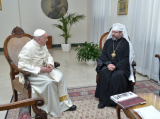 3 July at 10:00 AM, at Casa Santa Marta in the Vatican, Pope Francis met with His Beatitude Sviatoslav. The meeting was held at the request of the...
MEDIA