Head of UGCC greeted prof. Anatoliy Kolodnyy on his 80th anniversary
Thursday, 05 January 2017, 17:37
Your work of many years brought you to the title of a leading scientist, famous researcher who managed to form a worldview pallet of Ukrainian religious studies. Numerous scientific titles and honours you deserved during your time of working on the scientific field signified this your role in building up a science of our country.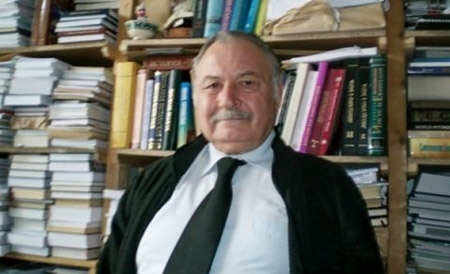 However, no official acknowledgments can express all the warmness that feel those who were lucky to speak with you and dip from a bottomless well of your wisdom. Your name became a symbol of honesty, humanity and respectability in a science sphere, and your great scientific work is set as an example for coming generations to follow.
This what Head and Father of UGCC His Beatitude Sviatoslav writes in a greeting letter to prof Anatoliy Kolodny, doctor of philosophy, honored worker of science and technology studies, vice director - head of the department of religious studies, Hryhoriy Skovoroda Institute of Philosophy on occasion of his 80th anniversary.
Head of Church greeting professor on behalf of clergy and faithful of UGCC, thanked for his work as a scientist and a citizen-patriot: "You were not afraid of acting openly during both Maidans; were not hesitating to tell the truth about a religious life in Ukraine when others didn't want to hear or even notice that; you didn't put your pen aside when Ukrainian science was had been going its roughest times. We, Greek Catholics, remember your numerous works, dedicated to history and modern times of our Church, prepared editions of classics of Greek Catholic theological conceptions, monographs and course books, where you keep on revealing knowledge about religion to the contemporaries and followers".
UGCC Department of Information
PUBLICATIONS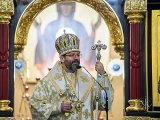 Head of the Ukrainian Greek Catholic Church brings multifaceted experience to project of evangelization.
MEDIA