Head of UGCC to President: We are for everything what unites orthodox, however with the provision of autocephaly there will be no change for UGCC
Sunday, 15 July 2018, 21:26
Ukrainian Greek Catholic Church does not stay indifferent to what is going on among orthodox believers. We cheer for their divisions and welcome everything what might be done for their inner unification. It was an opinion formed by Head and Father of UGCC His Beatitude Sviatoslav during the all-national pilgrimage to the miraculous icon of Mother of God of Zarvanytsia in response to President's words in pursuit of reaching autocephaly of Ukrainian state orthodox Church.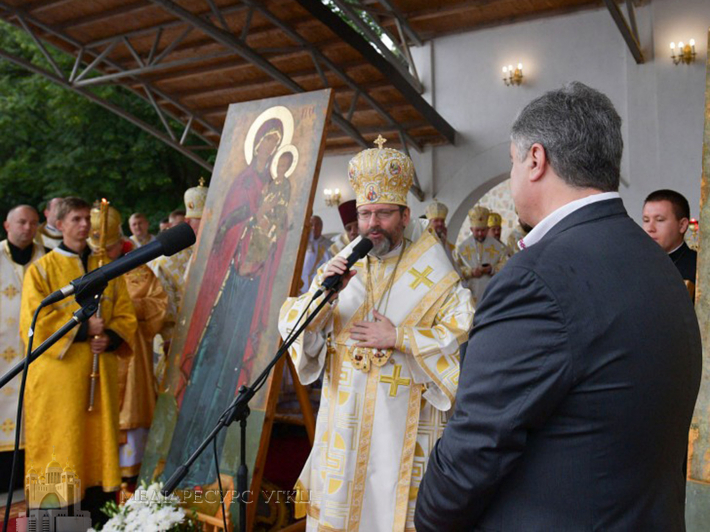 "As Greek Catholics we assume that this is a case within Orthodox Church", the leader of Greek Catholics pointed out.
"There will be no change for UGCC with the provision of autocephaly. But we will be looking for all possible ways, in the frame of ecumenical conception of our Church, for reaching unification among all Christians, among all parts of Kyiv Church of Volodymyr's Baptism.
According to Head of UGCC, we collectively need to care for the well-being of our state, hence look for ways to restore the initial unification of Kyiv Church, as it was 1030 years ago. This is our task as for Christians and successors of this Baptism.
"Thank you for assurance that our Church will have all rights, without being forced to become equally orthodox by confession, as someone supposes it to be. Some of our people did not understand why parliamentarians, who are Greek Catholics, vote for State orthodox Church and asked whether they will be made to move to it as soon as it is granted. We say: "No, you won't!", said Head of UGCC.
The UGCC Department for Information
PUBLICATIONS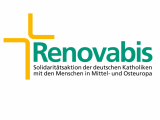 From 13 to 19 May, the Father and Head of the Ukrainian Greek Catholic Church (UGCC), His Beatitude Sviatoslav, was to visit Germany at the...
MEDIA