Head of UGCC: "Ukraine needs an educational reform to democratize an education itself"
Saturday, 29 October 2016, 12:40
An educational reform is one of the reforms Ukraine is of a great need. First of all we need it in order to democratize an education. Besides, it is vital for improving conditions of activity, especially when it comes to catholic schools. Such position was adopted by Father and Head of Ukrainian Greek Catholic Church His Beatitude Sviatoslav, October 28, 2016 during the 88th General Assembly of the European Committee for Catholic Education in Ukraine.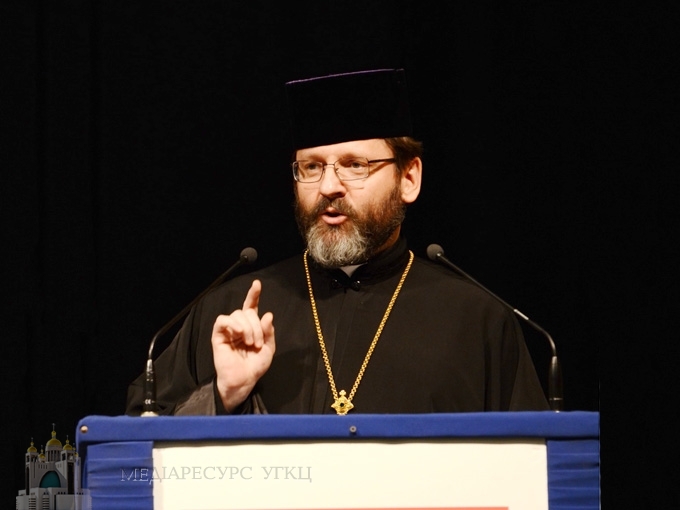 Discussing a development of private education in Ukraine, Head of Church mentioned that within Ukrainian law practice there are two forms of property – state and private. Private was being entirely financed by a holder. That is why an amount of private (especially the ones found by religious organizations) education institutions makes only one percent out of its general amount (number of students there is equal to general number), private kindergartens, respectively, 1 and 8 percent (number of children under school age – one percent out of general number).
According to the Major Archbishop, after a long-term cooperation between different Churches and Ukrainian deputies (present Minister of education Lilia Hrynevych, in particular) finally, in 2015 it was succeeded to implement a law of Ukraine "About making amendments to some laws of Ukraine regarding an establishment of educational institutions by religious organizations", which gave religious organizations a right to establish educational institutions of different levels.
"A special feature of establishing Christian education in Ukraine was that this process became a ground of appearing a fruitful interconfessional dialogue in our country. A necessity to establish appropriate conditions for a Christian youth's upbringing has united Ukrainian Christian confessions with a common aim. Despite a fact that this aim has activated a dialogue between Church and state, indicating on places where Church and state have common interests and perspective of cooperation", His Beatitude Sviatoslav assumes.
Head of Church said that the leading role in a process of forming an interconfessional dialogue and system of state-church relationships in modern Ukraine occupies All-Ukrainian Council of Churches and Religious Organizations.
The UGCC Department of Information
PUBLICATIONS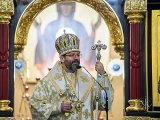 Head of the Ukrainian Greek Catholic Church brings multifaceted experience to project of evangelization.
MEDIA