Heads of the European Conference of Bishops met with the President of Slovakia
Saturday, 05 October 2013, 17:37
On October 4, 2013, in Bratislava, His Beatitude Sviatoslav, the Father and Head of the Ukrainian Greek-Catholic Church, together with the other Heads of the European Conference of Bishops met with the President of the Slovakia Republic, Ivan Hasparovych, Prime Minister Robert Fico and other official dignitaries.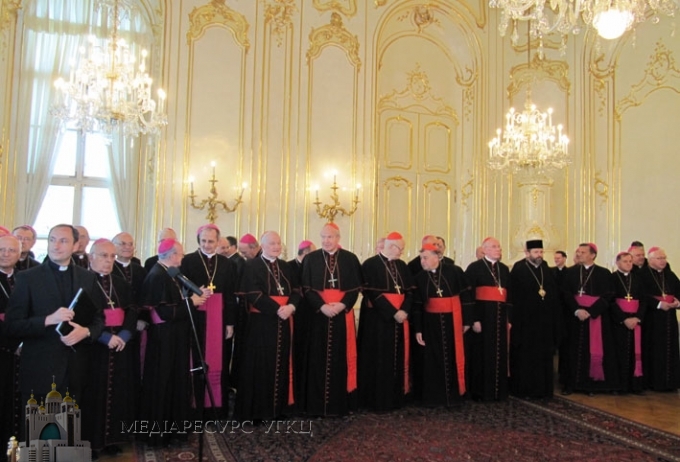 The visit to the Presidential Palace took place in the framework of the annual Assembly of the Council of European Bishops (CCEE) which took place in Bratislava. Topic of the gathering: God and the State: Europe among the worldly and secularism.
On Saturday, October 5th, UGCC Head will lead the Divine Liturgy in the Byzantine Rite in the Church of St. John de Mata.
The work of the Assembly concludes on October 6th.
UGCC Department of Information
PUBLICATIONS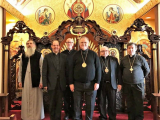 This is the way the rest of our entire life could pass us by. The problem is that we identify ourselves with our body and aspire to attain happiness...
MEDIA