His Beatitude Lubomyr in Parliament: "Imitate those who took up the great work - the reconstruction of the Ukrainian state ..."
Saturday, 18 March 2017, 11:59
Today we celebrate the event, which took place in Ukraine, in Kiev, a hundred years ago. I want to remember not only the event, but the people who took part in it. Let us remember our fathers and mothers who were at the day and time together with the responsible people and started great thing - the reconstruction of the Ukrainian state.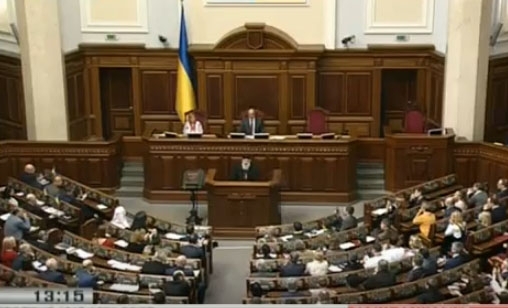 It said His Beatitude, Archbishop Emeritus of Church March 17 at a meeting of Parliament on the occasion of the 100th anniversary of the Ukrainian revolution of 1917-1921.
According to the spokesman, the history of how developed this great thing - a complex "were very good, bright moments. But there were also tragic because this is our ... The great thing had to go through the crucible of two world wars, different occupations and persecutions. "However, according to His Beatitude Lubomyr, we plucked up the experience: "We have learned that you can not be considered ideal accumulation of wealth, whether by single individuals or families, whether citizens or political groups ... It destroys the great thing."According to the bishop, we realized that political activity - is one of the high sacrificial ministries. "The person who people trust their fate, should very seriously his calling - he led on. - It must perceive in others God's creatures personalities who granted the dignity, freedom - it must realize that the problems and needs of people demanding a fair and thorough solution. Every citizen of our country should feel secure and welcome that we may all attain a state - public good. "
He believes that the experience we have acquired and continue to acquire, so there is hope that the great thing is true. At the end of his speech to MPs, Archbishop Emeritus of Church is convinced that if we are all God's help staratymemosya imitate those who once started a big deal and prove it to the end, each of us will feel happy in their own country.
Source:http://ktds.org.ua
PUBLICATIONS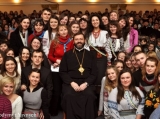 If, therefore, the Son sets you free, you will be free indeed. Jn 8:36
MEDIA