His Beatitude Patriarch Sviatoslav visits the Belarusian Mission
Thursday, 26 October 2017, 11:07
In the evening of Tuesday 24th October 2017, His Beatitude Patriarch Sviatoslav visited the Belarusian Greek Catholic community where he served Divine Liturgy at the Church of St Cyril of Turau and All the Patron Saints of the Belarusian People. The newly constructed church is London's first wooden church to be built since the Great Fire of London.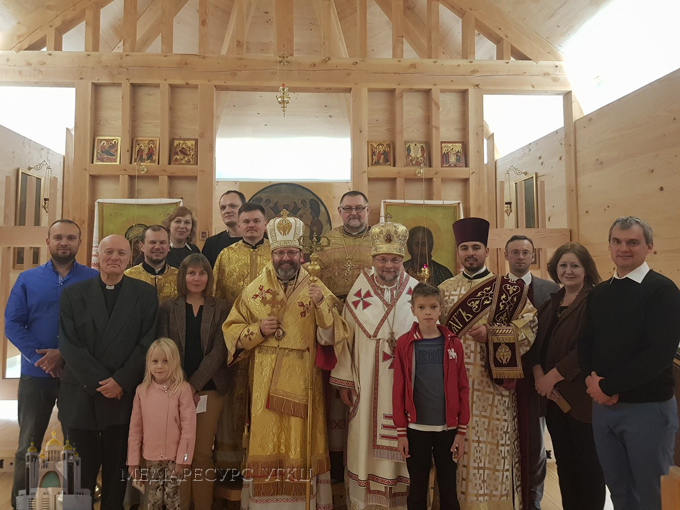 Rev Siarhiej Stasievich welcomed His Beatitude to the Belarusian Mission noting that not since Patriarch Slipyj's visit (1970) has a Ukrainian Head of the Church graced the community. Bishop Hlib, Rev Mykola Matwijiwskyj from the Ukrainian Catholic Eparchy of the Holy Family, and visiting clergy from Belarus joined His Beatitude at the evening service.
During the homily, His Beatitude spoke of the fraternal ties present between the Ukrainian Catholic Church and the Belarusian Catholic Church. Since 2014, the Belarusian Catholic Mission in the UK has been under the omophor of Bishop Hlib.
After the Divine Liturgy, His Beatitude was given a private tour of the Archive, Library and Museum. The library is named after Francysk Skaryna, a Belarusian and East-Slavonic publishing pioneer.
For more information regarding the UCC60 celebrations please contact:
Name: Myroslava Matwijiwskyj
Mobile: +44 (0)7595 896 781
Email: eparchy@ukrainianchurch.org.uk
PUBLICATIONS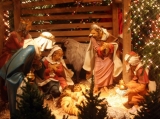 Christ is Born! "Today Christ is Born of the Virgin in Bethlehem. Today, the eternal One has a beginning, today the Word becomes...
MEDIA