His Beatitude Sviatoslav advised how to overcome evil with good
Friday, 07 January 2022, 21:42
To learn to do good, one must work. Similarly, in order to recover from one's inclinations, habits, and overcome personal sinfulness, one must make an effort to work on oneself, - said His Beatitude Svitoslav, the Head of the UGCC in his Christmas greeting on 5 Channel.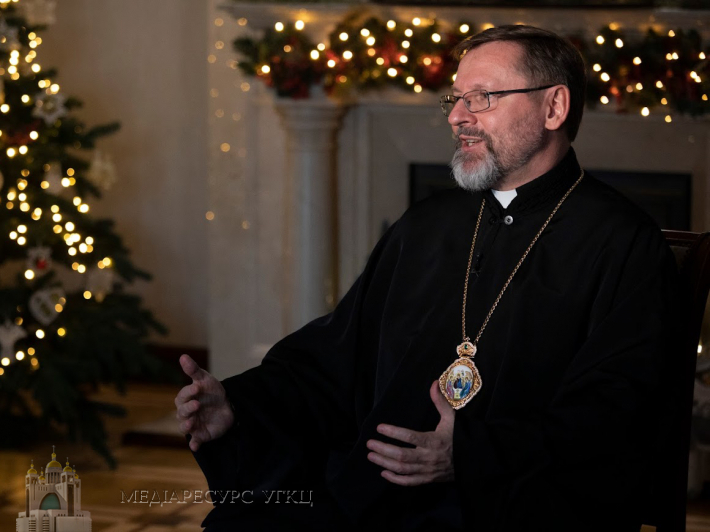 The Head of the UGCC stressed that good is stronger than evil. Evil can only win in the short term. Looking further ahead, we see that evil never has the last word. "Therefore, even if we feel that the world is drowning in evil, we are doing good," said His Beatitude Sviatoslav and added: "If we constantly complain about the darkness and do not light any candles by ourselves, the darkness will always cover us up."
"Only if we agree and accept God's help, the Lord will lead us on the path of healing - just like every doctor prescribes homework at the end of treatment, since it is impossible to cure the disease instantly. Recovery is a process. People need to be responsible for their health and cooperate with the doctor, - the bishop explained. - The doctor can directly influence our illnesses, and when it comes to spiritual illnesses, our clergyman does not have the instrument of direct intervention, he can act only through free will of those whom he wants to help. That is why it is very important to become an ally of the one who delivers from evil.
The UGCC Department for Information
PUBLICATIONS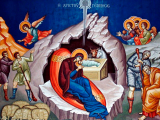 Most Reverend Archbishops and Metropolitans,God-loving Bishops, Very Reverend Clergy, Venerable Monastics,Dearly Beloved Brothers and...
MEDIA