His Beatitude Sviatoslav participates in the centenary celebrations of the community in Waterloo Region, Canada
Friday, 30 September 2016, 13:56
On 29th of September the Father and Head of the Ukrainian Greco-Catholic Church visited the parish of the Transfiguration which is celebrating its 100th anniversary as a parish and 90th anniversary of the Church building in Kitchener, Ontario (Eparchy of Toronto).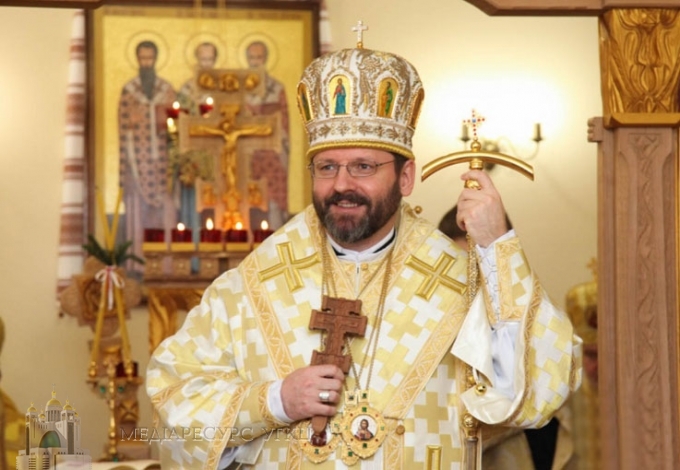 Participating in the Hierarchical Liturgy were all the priests of the Kitchener-Windsor deanery. The head of the Church was welcomed by a large turnout of parishioners and guests from the deanery parishes, in spite of the bad weather and the fact that it was a working day.
During the sermon, based on the Gospel reading about Christ's multiplication of the loaves, His Beatitude noted how Our Lord had taken a small amount (5 loaves and two fishes) and multiplied it into a great bounty. He drew a parallel with the working of God's grace which takes something which we see as small and perhaps insignificant and does wondrous things with it. Just as He took a handful of poor immigrants who came together in 1916 to create a parish and in ten years erected a Church, yet from those humble beginnings He built a vibrant community, doing great work through His people.
After the Liturgy the community gathered at a celebratory banquet along with representatives of the Roman Catholic diocese and the mayors of Kitchener and Waterloo.
Department of Information UGCC
MEDIA