His Beatitude Sviatoslav awarded Father Mitrat Roman Mirchuk with a patriarchal certificate
Thursday, 17 September 2020, 21:51
Father and Head of the Ukrainian Greek Catholic Church His Beatitude Sviatoslav awarded Father Mitrat Roman Mirchuk, an administrator of a parish at Church of Ascension in Odessa with a patriarchal certificate on the occasion of his 70th birthday anniversary. The certificate was presented by bishop Mykhailo Bubniy, exarch of Odessa during the Divine Liturgy at the parish of Church of Ascension.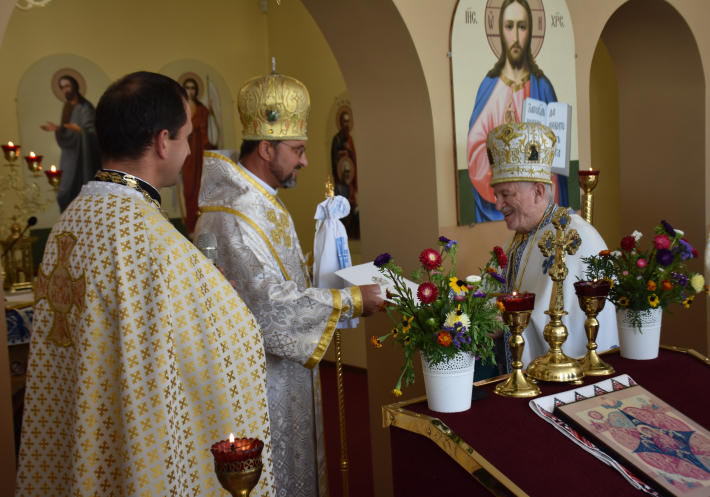 "On this festive day we thank God for the gift of Your life and the gift of being a member of Christ's priesthood, as well as all the other gifts, which You have been blessed with and what You multiplied while serving God and Church. Your service is obvious and known in our whole Church, across different continents. You are known not only on lands of America where You were studying and serving for a long time, but also in Ukraine and UGCC terrain, where You came back to in order to work as a vice rector, guide and teacher at the Seminary in Rudno for "to equip God's people to do his work and build up the church, the body of Christ", Ephesians 4, 12.
His Beatitude Sviatoslav reckons that Fr. Roman is an active church architect of sacral buildings and temples of humans' souls, mainly exarchate of Odessa, what has brought him excellent reputation among faithful.
Press service of Odessa exarchate
PUBLICATIONS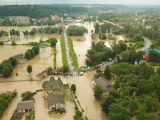 Your Graces and Excellencies, Very Reverend and Reverend Fathers, Venerable Brothers and Sisters in monastic and religious...
MEDIA