His Beatitude Sviatoslav: "Chaplains of the UGCC are at the front for keeping our soldiers from hatred"
Saturday, 20 February 2016, 13:53
Ukrainian soldiers, who were captivated, saw things what are, mainly, an instrument of a foreign predatory policy of clergy of those places; who does not stand aloof from a weapon what contradicts a dignity of holy orders and vocation of a priest. It was said by His Beatitude Sviatoslav, the Father and Head of the Ukrainian Greek-Catholic Church in the interview for a periodical "Focus", #6, 2016.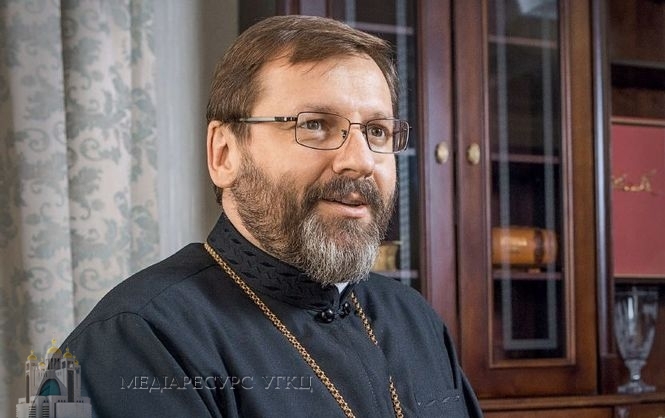 "However, there are different priests in Russia", - added the Major Archbishop. For instance, a string of priests of ROC were against leading Ukrainian captive soldiers along the streets of Donetsk, claiming it would be a disgrace of the Christians". "I would like that another side of front be full of real spiritual fathers, who teach love, not hatred".
"Maybe God allowed this war to happen in order to wake us up, give an opportunity to see ourselves, our neighbours and our state with other eyes. "War made up an incredible context to create something new. On one hand, corrupt broken heart and other person's imperfections reveal themselves in war. And, on the other hand, the most noble traits of a human's soul come to light. Our young men from Donbas are rethinking their lives, reconsidering their relationships with relatives and family. And when they are coming back to a peaceful territory, they see they cannot accept hypocrisy, lie and corruption – all weaknesses that damage our society today. In this war a new Ukraine is being given birth", - said His Beatitude Sviatoslav.
He pointed out as well, "remaining Christians, we are obliged to defend our lands". "Ukrainian people were obtruded into the war they are fighting today, - said the Head of the UGCC. – Our soldiers defend their land, hence the world, too. Thus, Church regards them as those who build peace…
A defensive war is coherent with moral attitudes of a just self-defense. It does not mean we justify or sanctify a war. Defending Motherland is not merely a natural right but our sacred duty, as well.
The Head of the Church also emphasized that our soldiers defend their country not because of their hatred to the enemies, but because of their love to the Motherland. And chaplains of the UGCC "are at the frontline for keeping our soldiers from hatred".
The UGCC Department of Information
PUBLICATIONS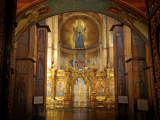 Dear brothers and sisters in Christ! Throughout our millennial history, our Church and our people have fully experienced in their bodies the...
MEDIA