His Beatitude Sviatoslav congratulated bishop Yevhen Popovych on his 60th birthday anniversary and 35th anniversary of priestly ordination
Wednesday, 13 October 2021, 08:41
The Father and Head of the UGCC His Beatitude Sviatoslav congratulated Archbishop and Metropolitan of Przemyśl-Warsaw, the head of the Canonical Department of the UGCC on the occasion of his 60th birthday anniversary and 35th anniversary of priestly ordination.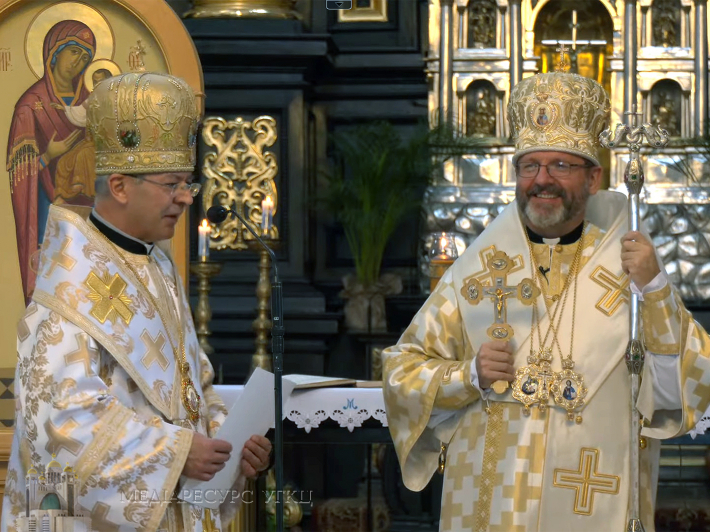 In his greeting letter His Beatitude Sviatoslav underlined that a celebration of Bishop's anniversary is a great event to all of us and a sign of God's blessing.
The Head of the Church assumes that service of bishop Yevhen as an archbishop and metropolitan of Przemyśl-Warsaw is a role model of a good shepherd, who gives his life for his sheep. For all our Ukrainians who found themselves in Poland in order to find a better life for themselves, he became a caring father, fervent preacher of Gospel, defender of their rights and freedoms, keeper of their cultural traditions. Priests find understanding and support in archbishop's figure.
"We highly appreciate your tireless efforts as a head of the Canonical Department of our Church. We pray to God for granting You accompaniment of the Holy Spirit in all Your pursuits to serve Church and people for many happy years", is said in the greeting document.
The UGCC Department for Information
PUBLICATIONS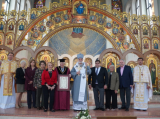 Archbishop Borys Gudziak of Philadelphia, President of UCU, conferred the award of honorary Doctor Honoris Causa of the Ukrainian Catholic...
MEDIA