His Beatitude Sviatoslav congratulated Sisters of the Incarnate Word Order with on holding Cathedral Chapter
Tuesday, 26 October 2021, 19:23
His Beatitude Sviatoslav, the Father and Head of the UGCC congratulated Sisters Servants of the Lord and the Virgin of Matará in Ukraine of the Incarnate Word Order on holding their IV Provincial Cathedral Chapter held on October 25 – 28, 2021 in Zarvanytsia.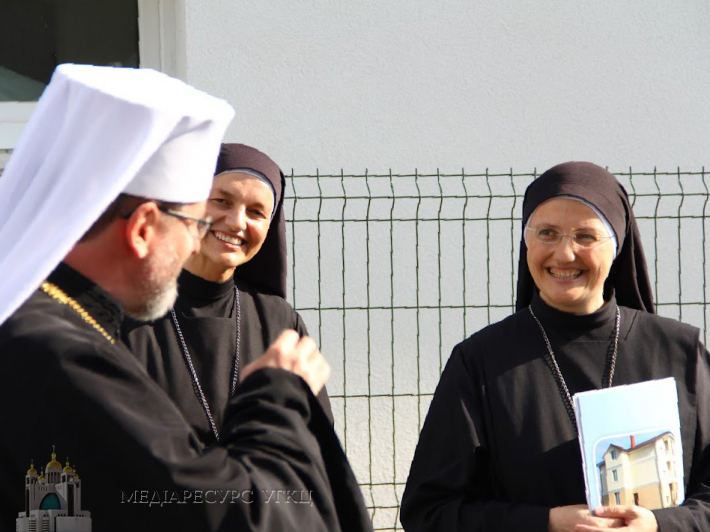 "On this occasion I pray to God to grant you all the blessings so you carry out your service in peace. Citing apostle Paul I would like to thank you for ministering our Church in different places and say: "I always thank my God for you because of his grace given you in Christ Jesus", states the letter by His Beatitude Sviatoslav.
"A Cathedral Chapter is an opportunity to cooperate with the Holy Spirit to thank a merciful God for all His gifts you received from Him and think what better ways your sisters might possess to carry out their mission. In one of the messages Pope Francis said: "without monks and nuns who bring God's mercy into a day-to-day life of every person living in chaos of a metropolis or in a camp for refugees, the world, goes without saying, would be worse", mentions the Head of the Church.
He assumes that consecrated persons are called to bring peace to the world, especially to Ukrainian people who have been living in war for the last eight years.
His Beatitude Sviatoslav wished sisters to stay open for the Holy Spirit and be governed by desire to be holy and make holy those around them.
The UGCC Department for Information
Paul
MEDIA