His Beatitude Sviatoslav gave the Galician Gospel to Metropolitan Macarij
Tuesday, 27 November 2018, 15:15
On November 26, 2018, in Lviv, on the initiative of His Beatitude Svyatoslav, Primate of the Ukrainian Greek Catholic Church, he met with Metropolitan Macarij, Primate of the Ukrainian Autocephalous Orthodox Church. The purpose of the visit of the Head of the UGCC is to present the facsimile edition of the Galician Gospel of 1144, which presentation was held on November 23 in Sofia, Kyiv.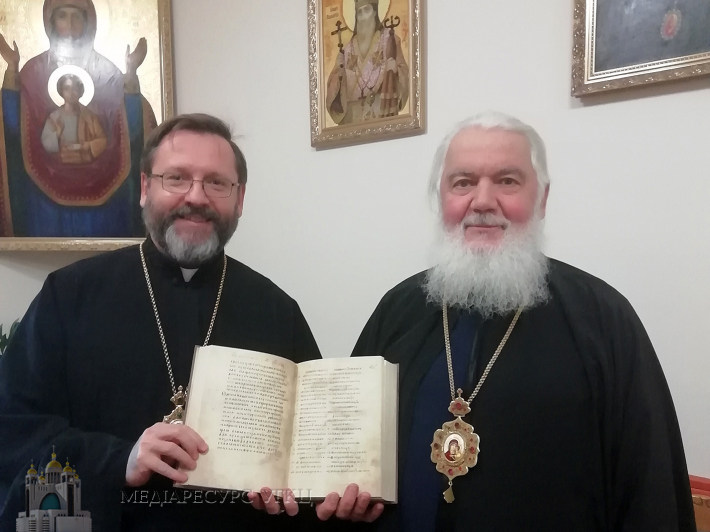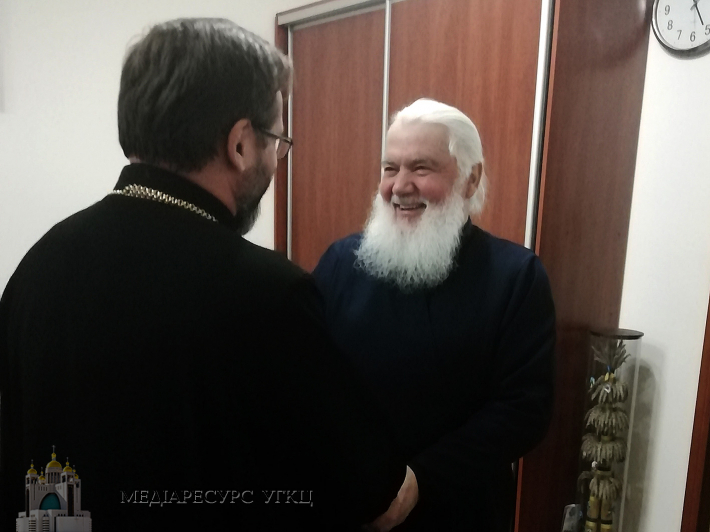 The Galician Gospel is a unique monument of the Ukrainian pre-Mongol era, which testifies to the common roots of all the heirs of a single Kyivan Church. Therefore, His Beatitude Sviatoslav is convinced that it should belong to all the primates of the once unified Kyivan Church of Volodymyr Baptism. On November 26, he presented one copy of the Gospel to Patriarch Filaret, and now - Metropolitan Macarij.
On this occasion, the interlocutors discussed contemporary social and church events taking place in Ukraine. In particular, they spoke about the importance of preserving the interconfessional peace in general and among all parts of the once unified Kyivan Church in particular. It was emphasized that any actions by the clergy or laity of the two Churches, which would testify to the supreme attitude towards each other, are inadmissible.
"All those processes leading to the unification of the Ukrainian Orthodoxy are positive, but they should not cause tension in the relations between the UAOC and the UGCC," emphasized the interlocutors.
Department of Information of the UGCC
PUBLICATIONS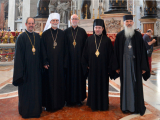 Glory to Jesus Christ! Beloved Brothers and Sisters in Christ!
MEDIA