His Beatitude Sviatoslav held a meeting with Extraordinary and Plenipotentiary Ambassador of Argentina to Ukraine
Tuesday, 08 September 2020, 20:27
His Beatitude Sviatoslav, Father and Head of the Ukrainian Greek Catholic Church, met on Friday, September 4, with the Ambassador Extraordinary and Plenipotentiary of Argentina to Ukraine Elena Leticia Teresa Mikusinski.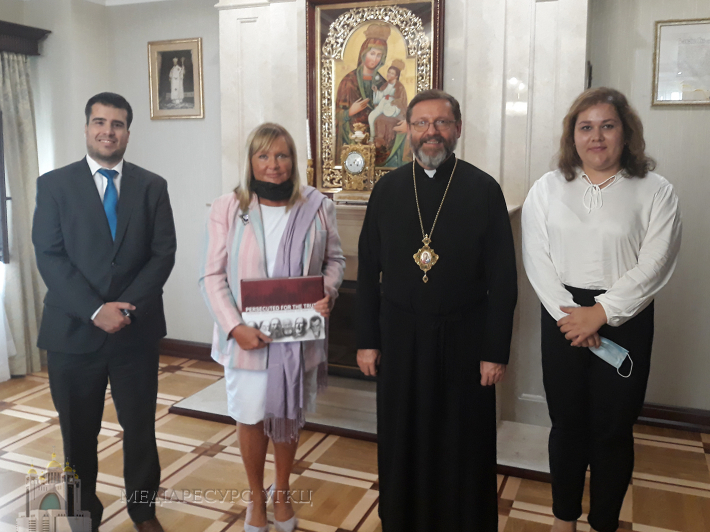 During the conversation, Ms. Elena Mikusinski noted the active social role of the Ukrainian Greek Catholic Church, especially in the context of the coronavirus pandemic. According to her, the Argentine Embassy monitors not only the religious situation in Ukraine, but also the way the Churches of Ukraine operate in these conditions and respond to reality. She highly assessed the role of the UGCC in understanding the depth of the danger of coronavirus. The parties discussed not only the importance of enforcing state bans, but also the fact that since the beginning of the pandemic, the Church has focused on pastoral activities to save the lives and health of her faithful.
His Beatitude Sviatoslav told about how doctors who needed observation lived in the Patriarchal House for about half a year. He also explained that the UGCC always tried to be the mother and teacher of her people, and the whole church space was considered public, where people could receive appropriate care. According to him, this was especially evident during the Maidan. Accordingly, in the new circumstances, the Church could not have done otherwise.
Separately, the parties discussed the educational activities of the Church. In particular, they noted that the UGCC not only spoke about the danger, but also explained the rules on how to ensure epidemiological safety. This has manifested itself in various educational initiatives in Catholic schools.
According to Ms. Elena Mikusinski, the experience of the Ukrainian Greek Catholic Church is very valuable for other countries, in particular for Argentina.
At the end of the meeting, His Beatitude Sviatoslav presented the Ambassador with the book "Persecuted for the Truth", as Ms. Mikusinski has her roots in Ukraine and has been interested in the period of persecution of the UGCC.
The UGCC Department for Information
PUBLICATIONS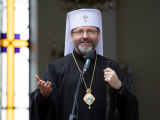 When we see people's transgressions, iniquities and even crimes we, first of all, have to undertake an examination of conscience, so not to do...
MEDIA