His Beatitude Sviatoslav held a working meeting with the Deputy Secretary of the National Security and Defence Council of Ukraine
Monday, 30 March 2020, 16:48
On March 28, 2020, at the residence of the Head of the Church, Father and Head of the Ukrainian Greek Catholic Church, His Beatitude Sviatoslav, met with Deputy Secretary of the National Security and Defence Council of Ukraine, Major General Serhiy Kryvonis.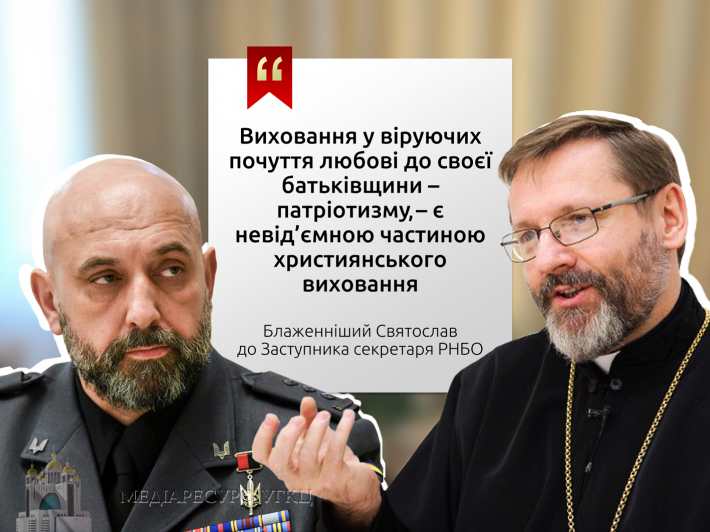 During the meeting the parties discussed the current situation in our country and the challenges facing Ukrainian society in the near future. In particular, they agreed that there is a lack of programs and practical steps to implement civilian participation in defense of Ukraine's national interests, including state sovereignty, territorial integrity, democracy, and the constitutional order.
General Kryvonis also spoke about the state of implementation of Presidential Decree No. 286/2019 "On the Strategy of National Patriotic Education." He noted that the main components of national-patriotic education are: public-patriotic, military-patriotic, and spiritual-moral education. And in this third component we cannot do without the help of the Ukrainian Churches.
In his turn, His Beatitude Sviatoslav noted that the task of the Church is to cultivate in the faithful feelings of love for their homeland, which is an integral part of Christian education. Therefore, our Church will continue to be a partner of the state in the realization of this important task of state-building. He also noted that in Ukraine national-patriotic education should become one of the priority areas of activity for the state and society.
At the end of the meeting, the Head of the UGCC presented the guest with a memorable illustrated edition about our Church, which also reflects the daily care of the Mother Church about the spiritual and moral state of Ukrainians in the native territories and around the world.
The UGCC Department for Information
PUBLICATIONS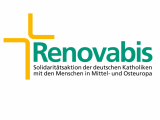 From 13 to 19 May, the Father and Head of the Ukrainian Greek Catholic Church (UGCC), His Beatitude Sviatoslav, was to visit Germany at the...
MEDIA