His Beatitude Sviatoslav in Brazil met with the Governor of the Brazilian state of Paraná
Friday, 18 July 2014, 15:26
On July 16th, His Beatitude Sviatoslav, UGCC Head, as part of his visit to Brazil, met with Beto Richa, Governor of the Brazilian state of Paraná.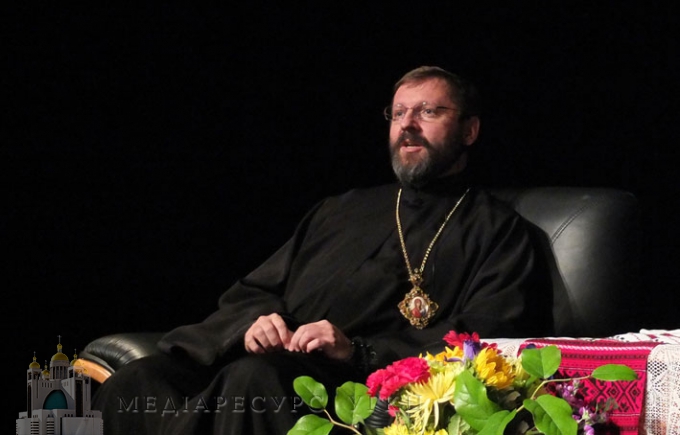 During the meeting, UGCC Prelate emphasized that today, at such a difficult period for Ukraine,  the Ukrainian Greek-Catholic Church is putting all of its efforts into uniting Ukrainians in the world in order to demonstrate its support for their historical Motherland and the attainment of a broad international solidarity with Ukraine.His Beatitude Sviatoslav also noted that the Church around our circuits, our thousands of years of spirituality and culture unites the Ukrainians of Ukraine with Ukrainians throughout the world.
UGCC Head thanked the Governor of the State of Paraná for his support of the Ukrainian community by first of all creating conditions for the fulfillment of their spiritual, educational, cultural, and language needs.  On his  side, Governor Beto Richa assured that the administration of the state will do everything possible to make ethnic Ukrainians feel dignified and free on Brazilian soil.  The Ukrainian community has a history of over 120 years  in Brazil.  In the State of Paraná, some 400,000 ethnic Ukrainians reside.
As we had reported, on July 13th, His Beatitude Sviatoslav completed the Rite of Enthronement of  Bishop Myron (Mazur) as Eparch of the Eparchy of the Immaculate Conception of the Blessed Mother.  The enthronement took place in the Cathedral of the Immaculate Conception.
On July 15th, UGCC Head installed on the throne Metropolitan and Archbishop (Kovbych).  The event took place in the Arch-cathedral of Saint John the Baptist in Curitiba. 
UGCC Department of Information 
PUBLICATIONS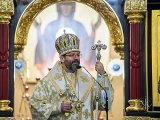 Head of the Ukrainian Greek Catholic Church brings multifaceted experience to project of evangelization.
MEDIA