His Beatitude Sviatoslav in the Christmas greetings: Let Christmas be the source of our strength, courage, wisdom, and victory!
Tuesday, 08 January 2019, 18:35
The Christmas period gives people the opportunity to once again feel God's love and unity in family and family. Moreover, it is the feast of the birth of the Son of God that helps us gain strength and hope. This was emphasized by the Father and the Head of the UGCC His Beatitude Sviatoslav in his Christmas greetings to all Ukrainians and faithful.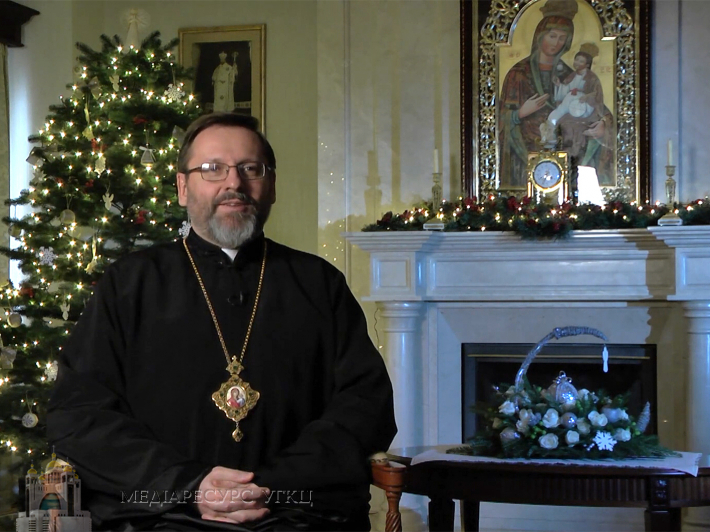 "The holiday of the Nativity is the holiday of the love of the Most High, the holiday of God and the human family. This year the All-Ukrainian Council of Churches and Religious Organizations declared the Year of the Family. We now see that the family itself, as the primary cell of human society, is an environment, an oasis in which our Savior is born. The Creator shows us that there is no other human community that can be called a family. After all, only unity (fruitful and inseparable) between a man and a woman can conceive a new life, it is the medium of hope for the future, which includes our Lord. Therefore, we call the Christmas a family holiday," said the Primate of the UGCC in his greetings on the occasion of the holiday of the Nativity of Christ.
In his view, the news of the birth of the Son of God encourages us to rejoice and not to be afraid of difficulties, especially now that we live in a world full of anxiety and fear.
"On this day, allow me to pray to the newborn Savior for our Ukrainian families and families, who are often wounded, worried, divided or in circumstances that need support and protection. The Ukrainian family was always a home church, so it is very important that our Savior strengthen, bless and renew our families," said the Greek Catholic spiritual leader.
And then he added: "I want to sincerely wish everyone in Ukraine and in settlements, so that this Christmas became the source of our strength, courage, wisdom and victory. Let the newborn Savior, who introduces us into the heavenly family, into the unity of man with the Holy Trinity - the Father, and the Son, and the Holy Spirit - will be the source of our hope, which is the light in our future. Let the newborn Savior give peace to our Ukraine! "
In addition, at the end of his greeting, His Beatitude Sviatoslav called for joy to celebrate Christmas: "I greet everyone on this great holiday! Rejoice and carol, Ukraine! Praise God in heaven and on earth, Ukraine! Christ was born! Glory be to Him! "
Department of Information of the UGCC
PUBLICATIONS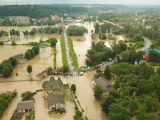 Your Graces and Excellencies, Very Reverend and Reverend Fathers, Venerable Brothers and Sisters in monastic and religious...
MEDIA