His Beatitude Sviatoslav is in Rome on a working visit
Wednesday, 18 March 2015, 10:22
His Beatitude Sviatoslav, the Father and the Head of the UGCC is in Rome on a working visit. The program includes the meetings in the Apostolic Sea and participation in the session of the annual meeting of "Saint Sophia" Society.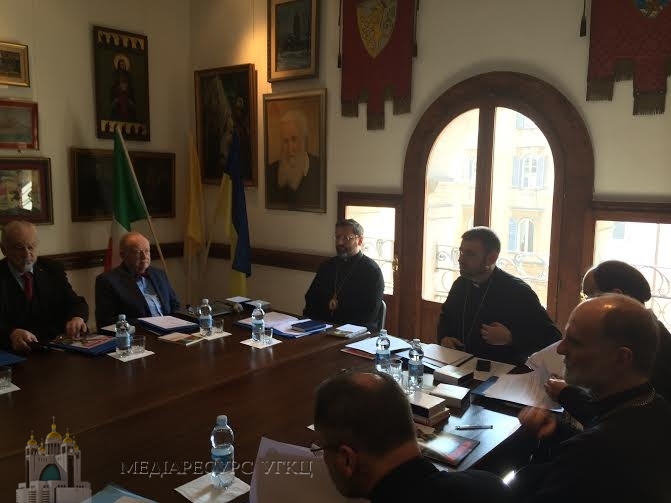 On Tuesday, 17 March, His Beatitude Sviatoslav visited two decasteries of the Apostolic Sea: Congregation for Saints proclamation and the Pontifical Council for the families.
This morning started the annual meeting of the Society "Saint Sophia". At the beginning of the working sessions of the Society the members prayed service for the Patriarch Joseph Slipyi, the founder of this church institutions and all the departed members of the Society. The worship was led by His Beatitude Sviatoslav. Then during the first half of the day the participants reviewed the report of Fr. Mark Semegen, the Head of the Society, on the activities of the organization of the past year.
We have to add that the company "Saint Sophia" was founded by Patriarch Joseph (Slipyi) after his return from the exile in Siberia in order to preserve his legacy in the Eternal City and in the diaspora, and to support the various projects of the UGCC, in particular the Head of the Church.
Press Service of the Society "Saint Sophia"
PUBLICATIONS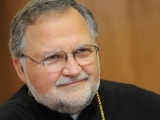 The recent tragic loss of life and well-being in Las Vegas and from the terrorism act in Edmonton, Canada, preceded by the loss of life and major...
MEDIA