His Beatitude Sviatoslav Makes Pastoral Visitation to Dormition of the Mother of God Church in Phoenix on the Occasion of the 60th Anniversary of the Founding of the Parish
Tuesday, 04 July 2017, 12:09
July 2, 2017. Today in Phoenix, Arizona, the Head and Father of the Ukrainian Greek Catholic Church, His Beatitude Patriarch Sviatoslav, made a pastoral visitation to the Dormition of the Mother Of God Church on the occasion of the 60th anniversary of the founding of the parish. Over 200 parishioners joyfully greeted His Beatitude Sviatoslav on the historic first visit of a Patriarch of the Ukrainian Greek Catholic Church to the parishes of Arizona.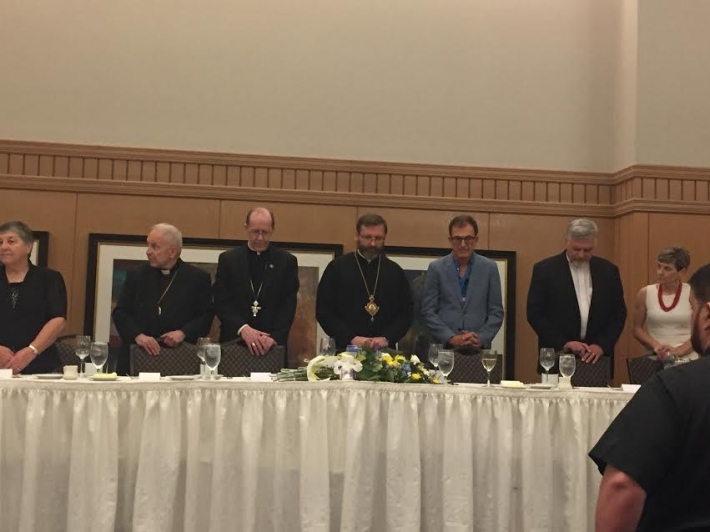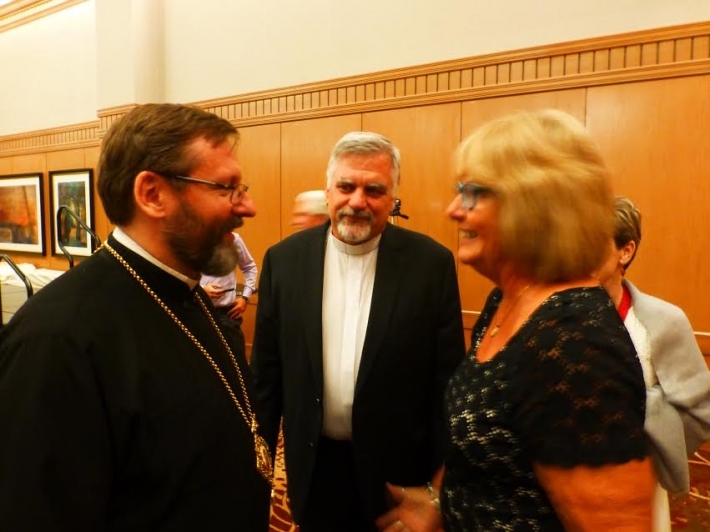 "We are a Ukrainian Church but we are a Church not only for Ukrainians but for all people!" Said His Beatitude Sviatoslav. "We are blessed to be called the people of God and we must share the beauty of our Ukrainian Greek Catholic Church and traditions with the diverse populations of these beautiful communities in the desert," His Beatitude added.
"Our humble parish is honored to have our Patriarch with us on the occasion of the 60th anniversary of our founding," said Fr. Hugo Soutus, pastor of Dormition of the Mother of God Church. "Our people will forever remember this day and the wonderful grace we have received to have our Patriarch Sviatoslav with us. We will follow his word and continue to share our beautiful traditions with the entire community of Phoenix," Fr. Soutus said.
The Dormition of the Mother of God Church was founded in Phoenix in 1957 by five pioneering families who wanted to worship Our Lord Jesus Christ in the Ukrainian Greek Catholic tradition. With the help of Fr. Roman Hanas, the parish was established and today has over diverse 120 families.
Joining His Beatitude Sviatoslav at the celebration were:
Most Reverend Bishop Thomas Olmsted
Bishop of the Roman Catholic Diocese of Phoenix
Most Reverend Gerald N. Dino,
Bishop Emeritus of Holy Protection of Mary
Byzantine Catholic Eparchy of Phoenix
Reverend Petro Mazepa, Pastor of
St Mary Protectress Ukrainian Orthodox Church
PUBLICATIONS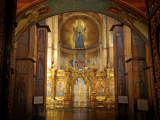 Dear brothers and sisters in Christ! Throughout our millennial history, our Church and our people have fully experienced in their bodies the...
MEDIA