His Beatitude Sviatoslav met with relatives of captured National Guard soldiers who were guarding the Chernobyl nuclear plant
Tuesday, 21 June 2022, 22:28
On Tuesday, June 21, in Kyiv, His Beatitude Sviatoslav, the Father and Head of the UGCC, met with relatives of Ukrainian National Guard servicemen who were captured and later abducted by Russian soldiers at the Chernobyl nuclear power plant on the first day of the full-scale invasion.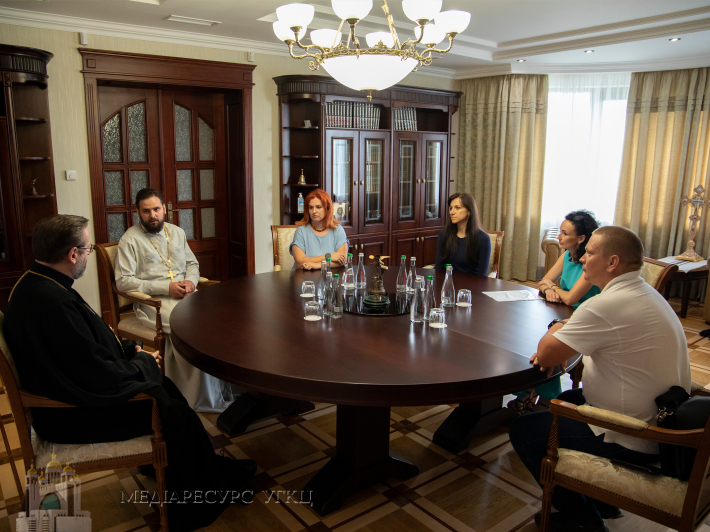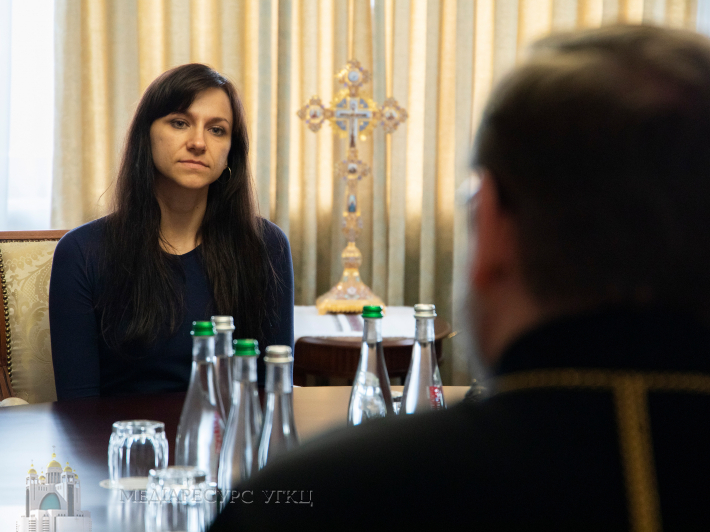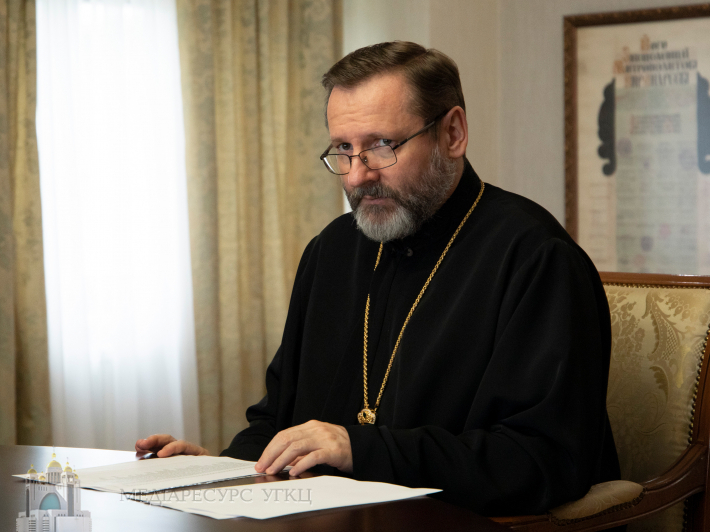 Members of the families of the Ukrainian servicemen who arrived from Slavutych together with the military chaplain, Fr. Yuriy Logaza, appealed to His Beatitude Sviatoslav to help liberate their relatives from Russian captivity.
The wives of the two prisoners and the brother of another member of the National Guard told the Head of the Church that they knew almost nothing about the prisoners' whereabouts. They worry about their relatives' health, due to exposure to high doses of radiation, and hope that the Church would help bring them back home.
His Beatitude Sviatoslav listened to them carefully, assured them of his prayers for the captured Ukrainian servicemen, and said that he would look for a way to help bring them home.
"I want to help. In addition to prayer, we will do our best to make progress," said the Head of the UGCC, adding "May God help where we might not be able to."
As has been reported, the Russians captured the Chernobyl nuclear power plant on the first day of the full-scale Russian attack on Ukraine on February 24, 2022. The power plant was under Russian occupation for more than three weeks. At the end of March, the occupiers withdrew, taking with them 167 captured Ukrainian servicemen who had been guarding the Chernobyl nuclear power plant.
The UGCC Department of Information
PUBLICATIONS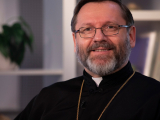 Glory to Jesus Christ! Dear Brothers and Sisters in Christ!
MEDIA