His Beatitude Sviatoslav presented Archbishop Claudio Gugerotti with a memorable gift
Saturday, 05 September 2020, 18:42
On Friday, September 4, 2020, Father and Head of the UGCC His Beatitude Sviatoslav, accompanied by the Secretary of the Synod of Bishops Bishop Bohdan Dziurakh and his deputy o. Andriy Khimyak visited the Apostolic Nuncio Archbishop Claudio Gugerotti to personally give him a memorable gift from the Ukrainian Greek Catholic Church - portrait of Bishop Claudio, painted by the famous Ukrainian artist Yuriy Nikitin.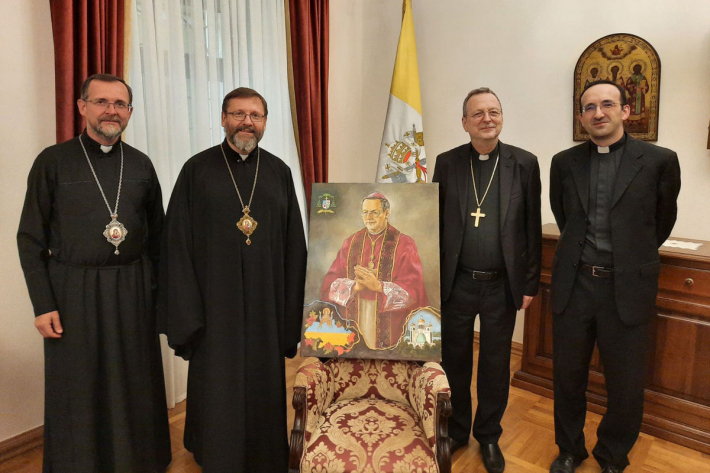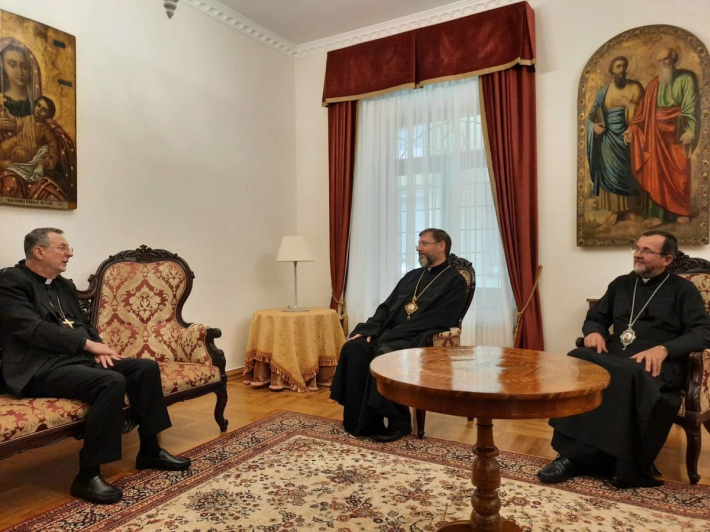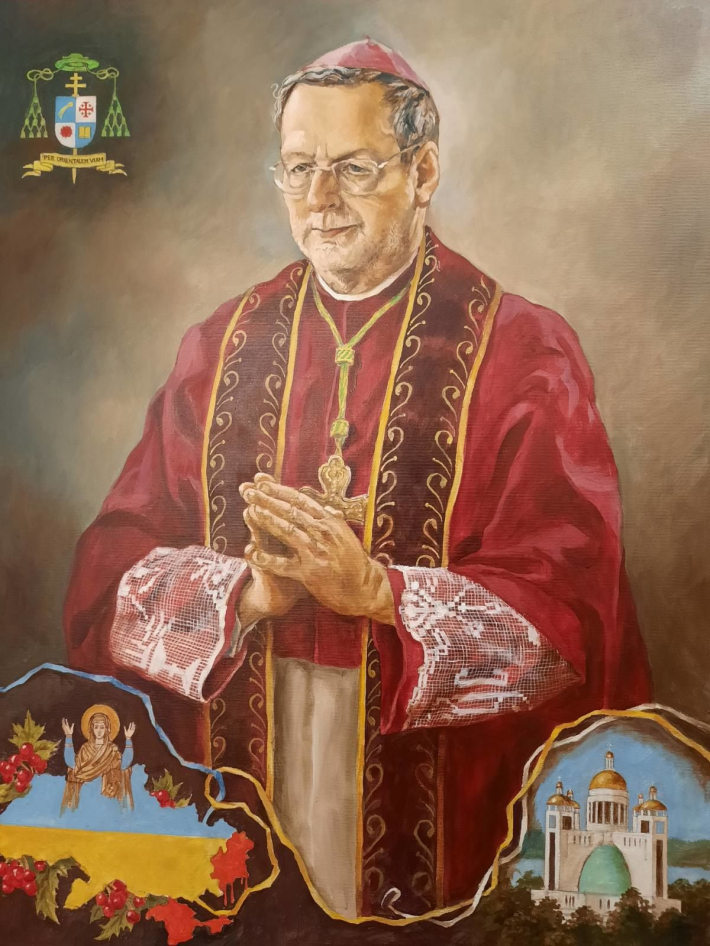 On this occasion, a heart conversation took place, during which the Archbishop Claudio recalled significant events that took place in the history of Ukraine during his stay as Apostolic Nuncio and emphasized the value of cooperation and support, which he felt throughout these years.
Bishop Claudio also mentioned the competent and sacrificial ministry of Father Maxym Riabukh, who performed the interpreting service for him and often accompanied the Apostolic Nuncio during his trips in Ukraine.
The Primate of the Ukrainian Greek Catholic Church, in turn, emphasized the importance of cooperation with the representative of the Holy Father on the protection of the rights and freedoms of the UGCC believers, especially in the occupied territories. The parties exchanged views on further development of events in Ukraine and in Eastern Europe in general. His Beatitude Sviatoslav wished Bishop Claudio's fullness of the gifts of the Holy Spirit in the future ministry in the United Kingdom. "Our home in Ukraine remains open to you," said His Beatitude Sviatoslav at the end of the conversation.
The UGCC Department for Information
PUBLICATIONS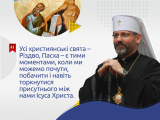 All the richness of the Christian life, our feasts, our Divine Liturgy are an opportunity to experience the events that the apostles went...
MEDIA