His Beatitude Sviatoslav thanked staff of Zhyve.TV for their faithful work throughout a quarantine lockdown
Tuesday, 12 May 2020, 14:17
On Sunday, May 10 His Beatitude Sviatoslav, Head and Father of the UGCC invited workers of Zhyve.TV for a festive dinner. With this "small act of gratitude" he wished to appreciate an intensive and diligent work provided by Zhyve.TV, especially during coronavirus pandemic.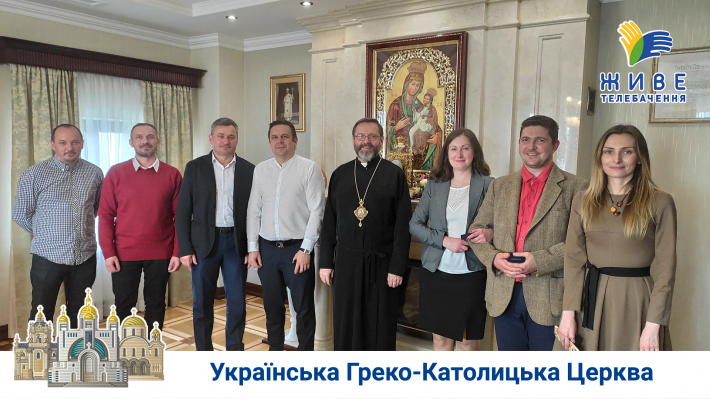 "I wanted to be with you today to express my gratitude for highly intensive work which you, employees of Zhyve.TV have accomplished, mainly, during the quarantine. Owing you our cathedral was truly a cathedral, which brings people together. People were joining in a prayer from different parts of the world. So let this meeting be a small sign of a big gratitude, and not mine only, but of all those who you have been serving to", said His Beatitude Sviatoslav.
On this occasion he congratulated Pavlo Kazantsev, producer of Zhyve.TV on his birthday, who turns 45.
At the end of the meeting Head of the UGCC gave every participant a present, a memorial coin, issued on the occasion of consecration of the Patriarchal Cathedral of the Resurrection of Christ. "This cathedral is a place where you, during long hours, take part in different services in order to broadcast them", explained Head of the Church.
The UGCC Department for Information
PUBLICATIONS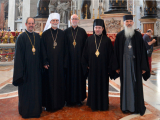 Glory to Jesus Christ! Beloved Brothers and Sisters in Christ!
MEDIA