His Beatitude Sviatoslav thinks that the government is facing the task of "saving the nation, but also good people and public servants"
Sunday, 30 March 2014, 12:05
All Churches and religious organizations supported the restored administration, and legitimized our administration from the ecclesiastical – moral aspect. Today, I would name it an administration of national rescue.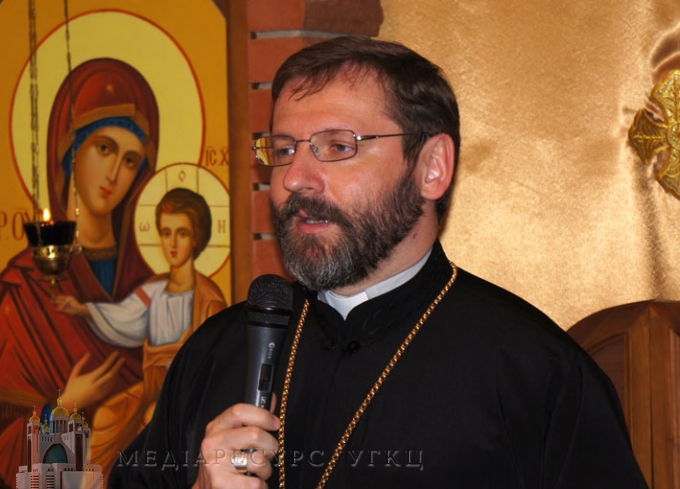 Such thoughts expressed the Father and Head of the Ukrainian Greek-Catholic Church, His Beatitude Sviatoslav (Shevchuk) during an interview with the newspaper Den [The Day] in commenting on the personnel choices of the current administration. UGCC Head explained that in fact the administration faces an incredibly difficult task: to save the Ukrainian nation; to lead it to a new level and to guarantee the functioning of all state organs which, as we see, have been destroyed. "For example, we are faced with the task of newly creating a Ukrainian army as well as other subdivisions of the government," noted His Beatitude Sviatoslav.
However, according to his observations, the administration is making many mistakes, especially in terms of personnel. "I am in touch with a lot of people who feel that sometimes personnel changes do not at all consider concrete individuals. The Church always protects the individual. And when certain changes are being made, it is necessary to very delicately deal with the evaluation of the work of specific individuals, especially state personnel, judges."
"How did they act in that crucial time? We all witnessed a system which purposefully forced someone to violate the law or get involved in criminal activity, in order to hold them in their hands. So a person became hostage of a criminal system, became a partner in crime. Yet, there are very many honest people who, even in critical moments, did not succumb. I think that today, in order to
renovate our society; we have to find these honest people. And they do exist!" emphasized the Head of the Church.
He thinks that the administration of national rescue is facing the challenge to not only save the nation but also to save the good people and public servants. "We have to save those healthy forces that are the moral and solid capital of our society. It is by relying on these kinds of people, that we should rebuild state organs and national structures. Let us not hurriedly and groundlessly condemn someone. When making a decision, one has to approach every person very delicately and in a well-thought out manner," urged UGCC Primate.
UGCC Department of Information
PUBLICATIONS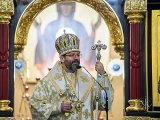 Head of the Ukrainian Greek Catholic Church brings multifaceted experience to project of evangelization.
MEDIA