His Beatitude Sviatoslav visited the Ukrainian Pontifical College in Rome
Wednesday, 26 February 2020, 15:31
While on a working visit to the Vatican and Italy, His Beatitude met with UGCC students studying at various papal universities of the Eternal City.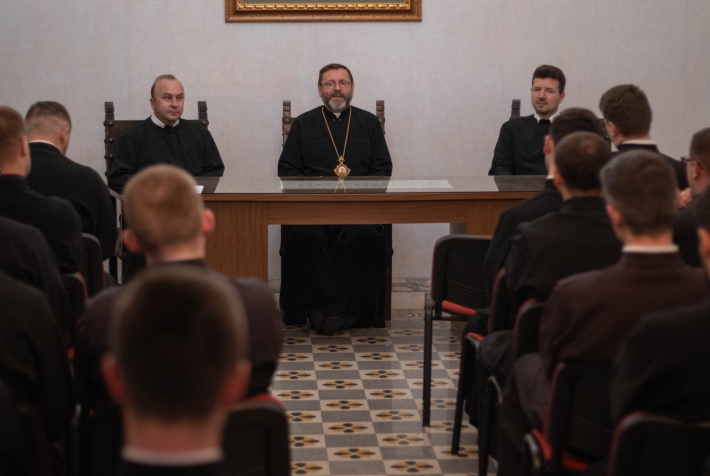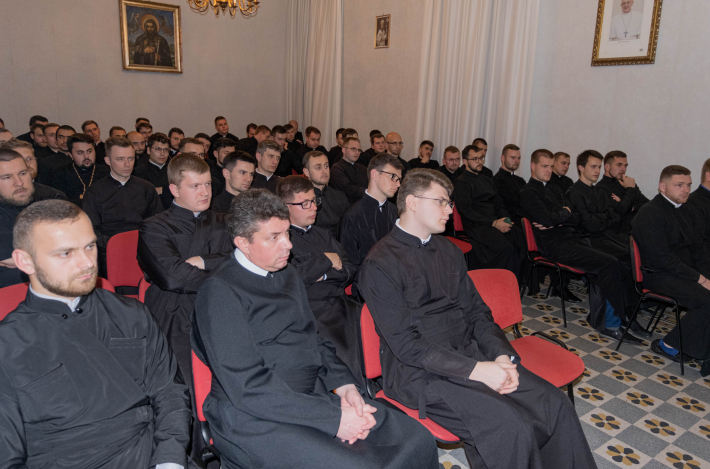 The meeting was held on February 25 at the Ukrainian Pontifical College of St. Josaphat.
The Head of the UGCC told the students about the Meeting of Eastern Catholic Hierarchs, which took place last September at the College of St. Josaphat. "At this meeting we tried to present the ecumenical position of our Church, and also felt the need to create a joint ecumenical document of the Eastern Catholic Churches of Europe," said His Beatitude Sviatoslav. In his opinion, this document should present the Eastern Catholic Churches from a new ecumenical perspective, "where they are not seen as an obstacle or a method of achieving Christian unity but as a model of Christian unity."
This year, in the life of the UGCC, can be called "the year of global assembly." On August 26-29, the Patriarchal Sobor on the theme "Emigration, Settlements, and Global Unity of the UGCC" will be held in Lviv. In communicating with the students, he invited them to help the Church answer the three main questions of this Sobor: Who are we? Where are we? How can we be together?
Various institutions say that today people do not want to be together, because modern culture separates man from man. Therefore, universal communion is at stake. The Sobor is one way to bring people together. Speaking about the strategy of pastoral ministry, His Beatitude Sviatoslav noted: "Previously, our attention was focused on parishes and parish structures. Now, instead, we need to focus on personal approach as a way to heal human wounds, including wounds of hatred for one another. "
At the end of the meeting, students had the opportunity to ask the Head of the UGCC some questions.
Secretariat of the Head of the UGCC in Rome
MEDIA