His Beatitude Sviatoslav: "We want the memory of the Underground UGCC to be preserved for future generations"
Saturday, 31 August 2013, 22:16
Next year the Ukrainian Greek-Catholic Church will commemorate the 25th anniversary of its coming out of the underground. The Church is preparing to mark this university with due dignity. The UGCC Father and Head shared this in an interview with the newspaper Halychyna.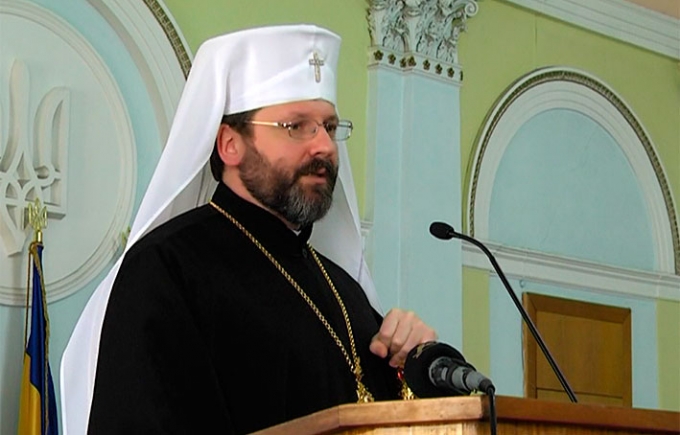 "We want the memory of the Underground Church in Ukraine to be preserved as a special spiritual heritage and that it be carried to the general public of our society as well as beyond Ukraine's borders," said the Primate.
He shared the plans that every archeparchy will form its own committee for the commemoration of this date, and that the Postulate center will present necessary materials so that the "glorious memory of the heroes, martyrs, and members of the Underground UGCC will be forever preserved for the coming generations and will be remembered in the contemporary life of the Church."
His Beatitude Sviatoslav reminded all that the symbol of the rebirth of UGCC on Ukrainian lands is the Patriarchal Cathedral. "The blessing of the Cathedral demonstrates our roots as a Church of the Kyiv Christianity which has returned to its seat. The next dimension of this Cathedral is that it is a church which gathers Greek-Catholics not only in Ukraine but also beyond its borders, and appeals to unification of all the inheritors of Kyiv Christianity. The Patriarchal Cathedral will remind us of the wisdom of the Kyiv Christianity and will open the path to the future in which we see the unity of all the churches of the Kyiv tradition," assures the Head of the Church.
A reminder that UGCC Synod of Bishops 2013 has mandated that throughout 2014 in their eparchies, appropriate commemorations will be held to mark the 25th anniversary of the legalization of UGCC in Ukraine.
UGCC Department of Information
PUBLICATIONS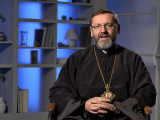 "The catechetical work in the pandemic has suffered the most. However, it did not stop. It took on new forms, and the Church continues to be a...
MEDIA