His Beatitude Sviatoslav will take part in the jubilee celebration of the 500th anniversary of the church in Vilnius
Friday, 23 May 2014, 21:21
On 7-9 June 2014 will be held the jubilee celebration of the 500th anniversary of the Holy Trinity Church in Vilnius (Lithuania), which was built in 1514 by Prince Constantine of Ostrog.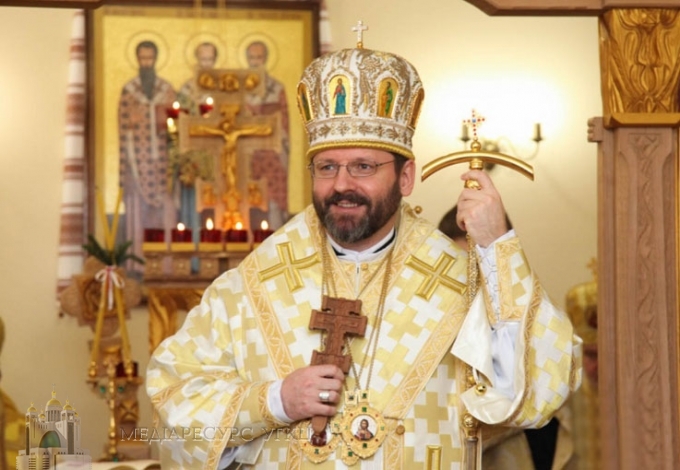 At the beginning of XVII century in the sanctuary accomplished his spiritual exploit the Apostle of Church Unity - Holy Martyr Josaphat Kuntsevych through whom the Lord God reorganized the Basilian Order and spiritually revived the united Kyiv Metropolitan Country, and his martyr's blood forever sealed the unity of the Ukrainian Greek Catholic Church with the Apostolic See.
The jubilee celebration will begin with Liturgy headed by the Head of the UGCC, His Beatitude Sviatoslav concelebrated with the Papal Nuncio and the Archbishop of Vilnius on June 7, 2014 (beginning at 10 am).
The jubilee program of celebrating the 500th anniversary of the Holy Trinity Church
June 7, 2014
8.30 - Matins
9.30 - The meeting of His Beatitude Sviatoslav, the Papal Nuncio and the Archbishop of Vilnius
10.00 - Jubilee Liturgy - choir «Cantemus» from Ivano -Frankivsk is singing
The Word of Apostolic Nuncio. Patriarch Sviatoslav presents commemorative leaflets
12.00 - Festive meal, concerts
18.00 - Evening of Litia
19.00 - Jubilee concert in the church of the Holy Trinity
June 8, 2014 (Sunday Pentecost)
9.00 - Matins
10.00 - Conference. Presentation of the monograph of Dr. Aldon Vasylyauskyene "Studio of Vasyl' Zin'ko" Sister Raphaila" historical and biographical context, academic commentary and theological terminology". Prof. M. Mel'nyk
10.30 - Solemn Divine Liturgy is headed by the Proto-achimandrite Genesio Viomar, OSBM, choir «Cantemus» from Ivano -Frankivsk is singing
13.00 - Festive meal
15.00 - Concert in honor of the anniversary of the church in Vilnius Town Hall
18.00 - Vespers with the Kneeling Prayers
June 9, 2014 (Dedication Day of the Holy Trinity)
9.00 - Matins
10.00 - Solemn Divine Liturgy is headed by the Proto-hegumen Panteleymon Salamakha, OSBM
12.00 - Thank Akathistus to the Most Holy Trinity, choir «Cantemus» is singing
15.00 - Photo Exhibition of the Church in the city administration on 3, Constitution Street
18.00 – Vespers, Basilian Brothers are singing
Address: 7B, Aušros Vartų gatvė, Vilnius (Lithuania)
http://osbm.info/?p=11433
PUBLICATIONS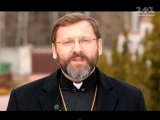 On the 100th Anniversary of the Re-establishment of the Ukrainian State
MEDIA