His Beatitude Sviatoslav:"Our prayer and out fasting help us to cure our disbelief"
Monday, 23 March 2015, 23:10
Our prayer and out fasting help us to cure our disbelief, help us to discover, open our hope, which exist close by us – open to us the person of the Son of God, who is presented in our life by the Spirit of God.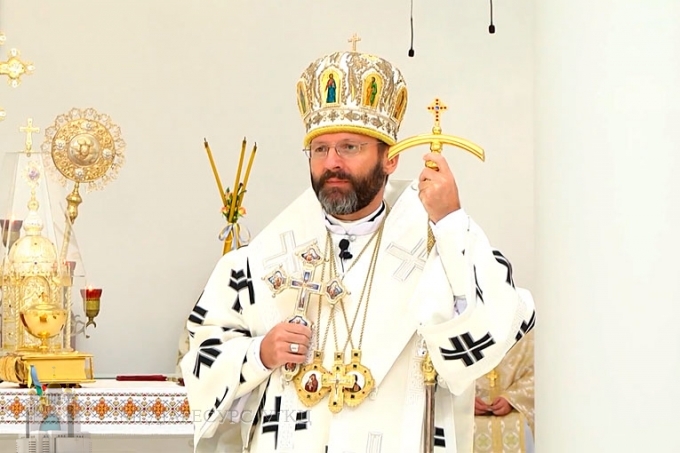 This was stressed today, on the Fourth Sunday of Lent, by the Father and the Head of the Ukrainian Greek Catholic Church His Beatitude Sviatoslav during the Liturgy in the Patriarchal Cathedral of the Resurrection of Christ.
The preacher reminded the faithful the words of Jesus Christ who said to His disciples that to get rid of evil and become the bearers of hope is only possible when people grow in faith. "And this requires prayer and fasting. For prayer – is a conversation with God. First it is the confession of belief that we are as people, as the creatures are not self-sufficient. We were created by God's image. And only when the image vividly communicates with its original - Heavenly Father, it can be filled with His Spirit. When we fast, we refuse food that comes from the earth, of all that can be the result of human labor. We open ourselves to the possibility to accept food that comes from God", - believes the Head of the Church.
His Beatitude Sviatoslav noted that the Church has always, especially in difficult times, been a carrier of hope, a source of hope. "Why? For in its womb there is a living God. Even in the Divine Liturgy the Son of God is present, who is now, in our historical moment, sent by our Heavenly Father, who is full of the spirit of freedom, truth, spirit, that the Son wants to give us. But it is important for us now to learn to pray with the father's words, who was looking for hope: "God, I believe, but help me in my unbelief"- He said.
"When look around you - continued the Head of the Church – we can see so many desperate people - people who often fall into a panic, are confused, rush to extremes, just like the boy, who's been possessed by an evil spirit, rush into the fire and water. Very often we need to find some hope that never betrays. So today we will see with our spiritual eyes, especially when we pass through prayer and fasting, that there is hope. This hope is our Savior. He gives to me and you His life giving hand. This hope that is given to us by the Church is certain. It is stronger than death. Those who believe in the risen, never lose hope".
"Let us ask the Lord to strengthen us today, let us experience His closeness; let us feel that He is near us, that in Him is our strength and our hope"- called on the faithful of the Church His Beatitude Sviatoslav.
UGCC Department of Information
PUBLICATIONS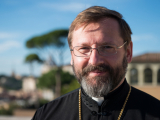 Glory to Jesus Christ! Dear Brothers and Sisters in Christ!
MEDIA