His Beatitude Sviatoslav met with the families of heroes Heavenly Hundred in Kiev
Tuesday, 24 January 2017, 11:17
All the priests who were on the Maidan, were on the ATO. More than 400 rotations our chaplains served, getting both physical and mental wounds.Then chaplains need rehabilitation. For under fire when the priesе carrying in her arms a dead body, it is difficult for him to return to the normal life of the parish and family.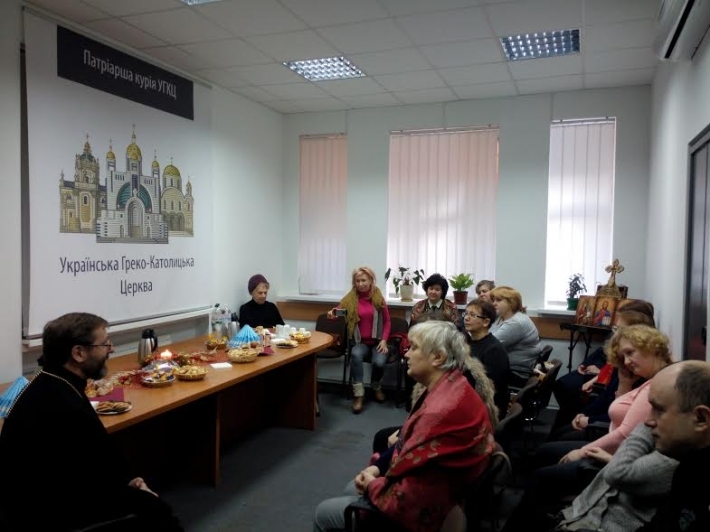 The Head and Father of the Greek-Catholic Church His Beatitude said on January 23th during a meeting with families of of heroes Heavenly Hundred  in Kiev. 
He noted that the Heads of Churches of Ukraine are at the forefront of the information war, "Every time we break through the information blockade, we become the voice of the whole society." And then he turned to relatives of fallen heroes, "Each of us has the pain, the tragedy of a mother who lost a son, or the pain of a child who lost his father, can not be measured. And we can be together with you to substitute your shoulder that you do not feel abandoned. "
At the end of the meeting, His Beatitude Sviatoslav recalled that the Secretary of State of the Vatican during his visit to Ukraine, prayed in the chapel of Heroes Heavenly Hundred in Kiev.
UGCC Information Department
PUBLICATIONS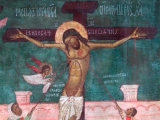 "Open to me the doors of repentance, O Giver of Life. As we worship in Your temple this morning, teach us how to purify the temple of our...
MEDIA