His Holiness greeted military pilgrims from Ukraine
Saturday, 25 May 2019, 22:58
May 22, 2019 papal general audience took place on St. Peter's Square in Vatican, where military men, servicemen of the Armed Forces and students of military institutions of Ukraine also participated.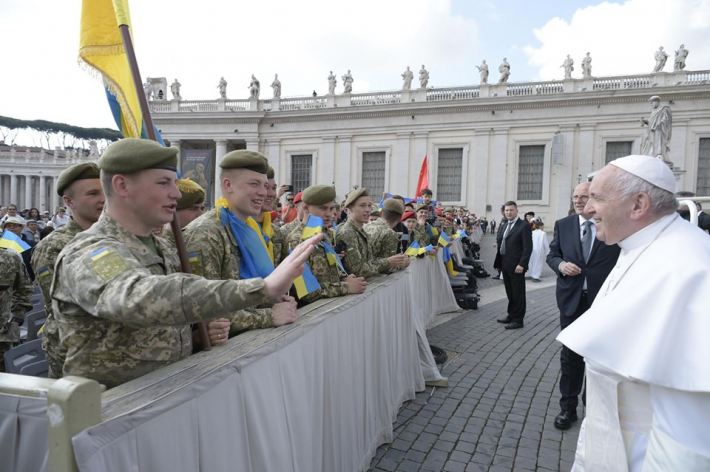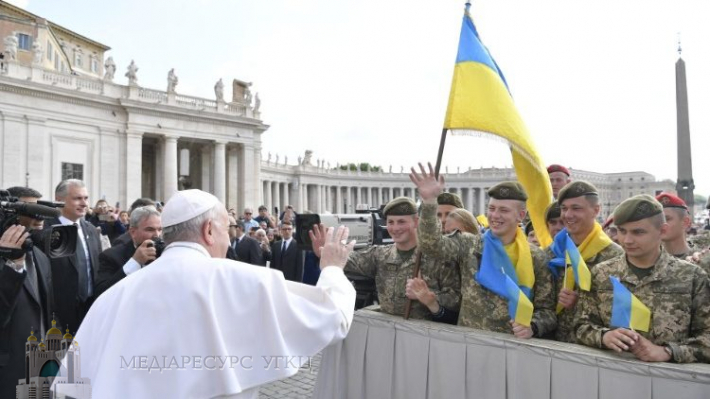 His Holiness greeted Ukrainian military delegation and wished peace for Ukraine.
"I cordially congratulate pilgrims from Ukraine, especially the group of troops, who took part in annual National military pilgrimage to Lourde. I pray constantly to a resurrected God to fill hearts of Ukrainian people with love and serenity and grant peace to the whole country. May God bless all of you", said Pope Francis at the end of the audience.
The delegation for the participation of military in 61st pilgrimage to Lourde and Rome was formed by the decision of Petrenko Anatoliy, Deputy Minister of Defence of Ukraine for European Integration in cooperation with the Military Chaplaincy Department of the Patriarchal Curia of the UGCC. Spiritual support to the Ukrainian military delegation was provided by bishop Mykhailo Koltun, Head of the Military Chaplaincy Department of the Patriarchal Curia of the UGCC and other military chaplains.
The participation of the Ukrainian soldiers in the general papal audience was held with the blessing and support of His Beatitude Sviatoslav, Head of the UGCC.
Secretariat of Head of the UGCC in Rome
PUBLICATIONS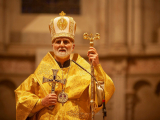 The shock of the wanton violence and massacres calls us to conversion. The gun culture, violence on screens, and personal morality, in...
MEDIA